Please meet Emanuela, our gourmet traveler
Our team is growing: Emanuela Orsini, also known as "Manu", is joining the SOSCuisine team. This talented young lady will share with us her culinary discoveries. We are excited to have her on board! Here she is:
Growing up in an Italian family, with an Italian mother who spends most of her time in the kitchen, and surrounded by the omnipresence of food and its importance, I have become myself a food-lover. Food is a very interesting aspect to me not only because I take pleasure in tasting various flavors, but also for its social importance.
Food and dishes vary from country to country and I think that a significant way to really understand and get to know a culture is by trying local cuisine. Living in a multicultural city like Montreal, I have always had a curiosity to try different types of foods and restaurants from various cultures.
My passion for traveling has also helped me discover different types of exotic dishes that I had never heard of. This year, after graduating from McGill University, I left on a trip to Colombia to volunteer.
My volunteer-work consisted in teaching in underprivileged high schools in Bogotá, by helping adolescents develop into responsible, tolerant citizens with a wider world -view, confidence and leadership skills.
Part of the project was to teach students about our own culture. I took this opportunity to show my students two specialties representing my Canadian and Italian culture: Maple syrup and Nutella! It was a great success 😉
While living three months in Colombia, I was able to discover many different typical specialties. I also had the chance to travel to Colombia's neighboring countries; Ecuador and Peru, where I also explored further the diversity of food and dishes of these two countries.
I look forward to telling you all about my interesting food discoveries and culinary adventures! Enjoy!
The following two tabs change content below.
Author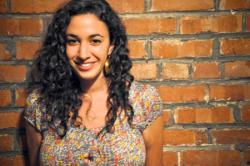 Emanuela Orsini, also known as "Manu", is a talented young lady who shares her culinary discoveries with us.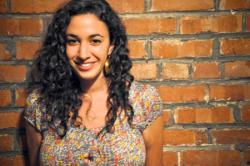 Latest posts by Emanuela Orsini (see all)