Quick meals: 6 "hey presto" tips!
Picture this: you return home in the evening, you have neither the time nor the energy to step into the kitchen, but the kids are starving and waiting for you. So, what do you do?
Here some easy tips for making quick and tasty meals on weekday evenings:


1. Have a well organized and well equipped kitchen

The kitchen should be organized in such a manner that whatever you need is properly arranged and within reach. With a prominent place for the utensils, as this will save time: a wok or a large pan in which to sear vegetables; a pressure-cooker that reduces the cooking time of food by around 2/3; a food processor to cut, chop and mince in a trice; a scale to weigh dry and wet products instead of measuring them.
2. Plan your menus in advance
In order to avoid asking yourself the standard question: "what are we eating this evening?", try to plan your menus for the week by doing your shopping on the weekend. And, to help you organize yourself, consult our menus :).
3. Prepare your kitchen worktop
Before starting to cook, lay out all the necessary ingredients and utensils on the kitchen worktop. This will save you from running back and forth between the refrigerator, cupboards and stoves.
4. Heat quickly
Remember to cover the saucepan of water to cook pasta and rice; don't forget to preheat the oven when you use it; and thaw frozen ingredients that you want to cook, in the microwave oven.
5. Prepare in advance
Use part of your weekend to cook the dishes you'll reheat during the week. You could also peel and cut the vegetables that you'll use during the week, and store them in airtight boxes at the bottom of the refrigerator. Also make sure that you always have "basic preparations" in the pantry, refrigerator or freezer.
These are, for example, Classic Vinaigrette, Parsley and Garlic Base or My Mother's Tomato Sauce, recipes you can make in bulk in advance and which can therefore be readily incorporated into the dishes.
6. Keep your pantry and refrigerator well stocked
Here are some must-haves: rice and pasta, legumes and canned tomatoes, tuna, sardines, frozen vegetables, seasonings and spices. With such products, you can rustle up something nice and original at a moment's notice without having to pop across to the grocery store for anything.
The following two tabs change content below.
Author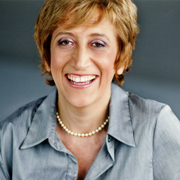 Cinzia Cuneo, founder of SOSCuisine.com, never wanted to neglect the quality of her food. She shares her special expertise to make good food quickly and without complications!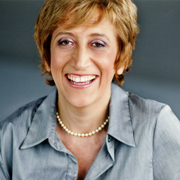 Latest posts by Cinzia Cuneo (see all)