Recipe to Riches: We have played the game
Some of you may already be familiar with the reality television series Recipe to Riches on Food Network. In this show, competitors from across Canada battle it out in the kitchen to come up with a winning dish that will be sold under the President's Choice banner.
If I'm writing about this today, it's not because I've watched all the episodes (in fact, I haven't even seen one), but because I agreed to review the finalists' products that Loblaws (the supermarket chain that sells President's Choice products) sent me.
In fact, due to my weekly column in the Journal de Montréal and my Pestoblog, I receive samples of food and non-food products from time to time that different companies send me in the hope that I'll quite simply 'talk' about them (preferably in glowing terms ;)), to help promote them. To eliminate any doubt in your mind, I'd like to make it clear that I don't get paid for it!
This time, they piqued my curiosity and I decided to test the products with the help of the entire SOSCuisine team. So we organized a small tasting of the following products:
Chipotle Chili Bites – winner of the Savoury and Snacks category
Smoky Korean Meatballs – winner of the Hors D'Oeuvres category
Butter Chicken Lasagna – winner of the Entrées category
Montreal Deli Dip – winner of the Condiments and Dips category
Honey Cheese Pastries – winner of the Cakes, Pudding and Pies category
Golden Toffee Nut Gems – winner of the Candies and Chocolate
Dulce de Leche Brownies – winner of the Cookies and Squares
I must say that we enjoyed ourselves, but… unfortunately we did not eat well. Perhaps we are just too used to eating sensibly, because we eat the SOSCuisine way, which means freshly cooked food that is tasty and good for health ;). But hey, we promised to assess 7 products and we did.


With regard to taste, the team was unanimous in awarding the prize to the Butter Chicken Lasagna.
An honourable mention goes to the Golden Toffee Nut Gems, which is also the "least bad" in terms of nutrition (yep, we do have some nutritionists among us!)


If you are interested in knowing more, visit Recipe to Riches. You have until Friday, 7th December to vote for your favourite product. The grand finale will take place on Wednesday, 12th December at 9 p.m.
The winner from among the seven episode finalists will receive $250,000 and his winning dish will be sold in all the Loblaws across Canada for the coming year. As for the other products, they will remain available if sales indicate that they are popular!
The following two tabs change content below.
Author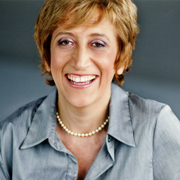 Cinzia Cuneo, founder of SOSCuisine.com, never wanted to neglect the quality of her food. She shares her special expertise to make good food quickly and without complications!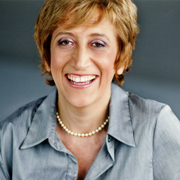 Latest posts by Cinzia Cuneo (see all)