Is it Risky to Eat Soy?
Plant based proteins, through their beneficial effects on health and the environment, are gaining popularity among those seeking to move away from animal proteins. Soybeans are a legume native to Asia found in a variety of foods such as tofu, tempeh, miso, edamame and soy beverages. They are rich in protein, fiber, good unsaturated fats and minerals such as phosphorus, magnesium, iron and calcium. However, some hesitate to consume soy due to certain myths that persist around it. Soy has a high content of isoflavones, a variety of phytoestrogens that resemble human estrogen, which is the source of the controversy that soy may cause hormonal disruption. Here are the most up to date facts on soy foods and some of their beneficial effects.

Breast and Prostate Cancers
Cancer cells can use naturally occurring estrogen in the human body to grow and divide. Some breast cancer survivors are concerned that phytoestrogens in soy (isoflavones) will act in the same way as human estrogen, and promote breast cancer development or recurrence after treatment. While animal research has suggested that soy isoflavones may accelerate the development of cancer, it is important to note that isoflavones are metabolized differently in animals than in humans. Research conducted among women in North America and Asia shows that soy consumption is not associated with the occurrence or recurrence of breast cancer. It was even observed that in women who consume soy foods regularly, there has been a lower incidence of breast cancer. Other studies also suggest that consumption of soy foods may help improve breast cancer survival, especially in postmenopausal women. According to the Canadian Cancer Society, breast cancer survivors and women on hormone therapy can safely eat up to three servings of soy foods per day. One serving of soy is equivalent to 1 cup (250 ml) of soy beverage, 150g of tofu or 3/4 cup (175 ml) of edamame. Beyond this amount, the safety of phytoestrogens is not known. This is why soy protein powders and soy-based dietary supplements are not recommended for these women. It is also safe for men with prostate cancer to consume soy foods. According to some research, soy consumption may even help prevent prostate hypertrophy and slow tumour growth.
Cardiovascular Disease
Studies show that soy consumption has a modest effect on reducing bad LDL cholesterol, triglycerides and blood pressure. The benefits of soy for heart health are mainly due to the fact that by consuming soy, we reduce our consumption of animal foods, which contain fats that are harmful to the heart. In contrast, soy contains good unsaturated fats and fibers which are beneficial for heart health.
Bone Health
The effects of soy isoflavones on bone health are still being examined. However, soy foods provide high-quality protein as well as a good amount of calcium that is well absorbed by the body, which contributes to healthy bones. According to some studies, soy may also help slow down bone degeneration in postmenopausal women.
The following two tabs change content below.
Author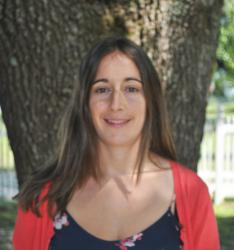 Kathryn Adel
Kathryn completed degrees in kinesiology and nutrition, as well as a Masters in Sports Nutrition. She is a member of OPDQ and of the Academy of Nutrition and Dietetics. She ran track and cross-country at a national level. Kathryn specializes in sports nutrition, weight loss, diabetes, as well as heart and gastrointestinal health.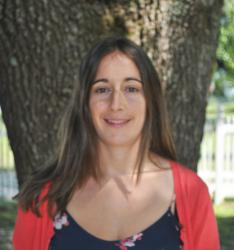 Latest posts by Kathryn Adel (see all)