Seven "Italian" Foods you wont' find in Italy
Back from her first trip to Italy, my friend Susan was puzzled that she could not find there any of her favourite "Italian" dishes, such as "Pepperoni Pizza" or "Spaghetti with Meatballs" and asked me for an explanation.
My take is that when the first waves of Italian immigrants arrived in North-America from Southern Italy in the late 19th and early 20th centuries, they couldn't find the right produce, good-quality olive oil, pasta, or arborio rice, that are a staple of traditional Italian cuisine. They were, instead, able to afford ample quantities of quality cheese and meat. Hence, building on traditional recipes, they created new ones that had never seen the light of day in the land that inspired them.
So, if you dream of feasting on your favourite "Italian" recipes, on your next trip to Italy, here's a list of foods you wont'find:
Pepperoni Pizza – You will find excellent pizzas in Italy, topped with almost anything, from anchovies to sausages, from broccoli rabe to mushrooms … but no pepperoni. In fact, if you ask for your beloved "Italian" salami, you may be brought a pizza with bell peppers, since the word peperoni (pronounced the same, spelled with one less "p") refers to peppers, not salamis.
Pasta alla marinara ("mariner style" pasta) – It does exist in Italy, but it is not the simple tomato-based "red" sauce that's ubiquitous in Italian-American and Italian-Canadian cooking, In Italy, pasta alla marinara is almost always prepared with shellfish.
Garlic Bread – Good luck finding that in Italy, where bread is almost always baked plain and served with neither butter nor olive oil.
Italian Dressing – This tangy, herb-flecked salad dressing is a favorite in many North-American restaurants. But "dressing" as we know it on this side of the Ocean doesn't exist in Italy, where salads are exclusively dressed with oil and vinegar, or sometimes just oil.
 Fettuccine Alfredo – Nobody in Italy calls this dish "Alfredo", because it was already a very common, no-name, family dish long before Roman restaurateur Alfredo di Lello decided to put it on his menu with his own name in the 1920s. You may find it with this name in some restaurants used to foreign clientele.
Chicken Parmesan – In Italy, the "parmigiana treatment" is given to eggplants, not chicken or other meats. Italian immigrants added deep-fried meat cutlets or meatballs and doubled the cheese to create these excellent hearty dishes.
Spaghetti with Meatballs – This is, perhaps, the most famous "Italian" food outside of Italy. Yet, it's almost impossible to find spaghetti served with meatballs within Italy, where meatballs—polpette—are almost always served on their own. The most popular theory holds that the recipe was invented by poor Italian immigrants who wanted to make a satisfying main dish using cheaper cuts of meat.
Have a great trip and enjoy the food!
But before you go, try some of our true Italian recipes:
The following two tabs change content below.
Author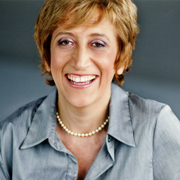 Cinzia Cuneo, founder of SOSCuisine.com, never wanted to neglect the quality of her food. She shares her special expertise to make good food quickly and without complications!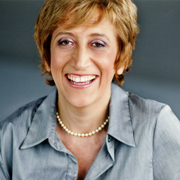 Latest posts by Cinzia Cuneo (see all)