Small Intestinal Bacterial Overgrowth (SIBO) and Diet
Small intestinal bacterial overgrowth (SIBO) is characterized by an excessive proliferation of bacteria in the small intestine.
Normally, the majority of bacteria are found in the large intestine, or colon. However, certain conditions or illnesses can cause bacteria in the colon to migrate up the digestive system, towards the small intestine. This can cause several digestive symptoms, like diarrhea, bloating, wind, abdominal cramps, nausea, dyspepsia, constipation and even fatigue. These non-specific symptoms mean diagnosing SIBO is far from straightforward. Especially as these resemble many of the symptoms of other gastrointestinal conditions, like irritable bowel syndrome (IBS).
In this article I will review the various causes of SIBO, possible treatments and share new research on the topic.
Causes of Small Intestine Bacterial Overgrowth

Between 4-18% of healthy people have SIBO. This percentage is up to four times higher for those who suffer from irritable bowel syndrome. People who suffer from autoimmune diseases, like coeliac disease, also appear to experience a higher prevalence of SIBO than the general population.
It's important to note that small intestine bacterial overgrowth isn't an illness in itself. Rather, it's a symptom or the result of an underlying condition. The development of SIBO is associated with several illnesses, including scleroderma, pancreatic insufficiency, chronic pancreatitis, diverticulitis, diabetes, small intestine inflammation, inflammatory bowel diseases, coeliac disease, irritable bowel syndrome, Parkinson's disease, liver disease, arthritis, etc.
Most of the causes of small intestine bacterial overgrowth can be grouped into three categories:
1. Motility troubles
For example, diabetes is associated with a reduction in the intestine's peristaltic movements. This creates the perfect environment for bacterial proliferation. Certain medication, like narcotics, and getting older can have the same effect.
2. Interferences with the small intestine's antibacterial defense
Certain medication can influence the digestive system's pH, like proton pump inhibitors (PPIs). This can encourage SIBO to develop.
3. Structural anomalies in the digestive system
Diverticulitis, tumors or strictures in the small intestine can also encourage the proliferation of bacteria.
Treatment for SIBO
Usually, there are three stages to SIBO treatment:
The first stage focuses on inducing remission (stopping the symptoms). Most of the time, in order to induce remission, antibiotics are prescribed to eliminate the bacteria in the small intestine. A recent scientific discovery has demonstrated that an elemental diet (in the form of liquid drinks) could be a treatment for SIBO. These drinks may be better digested than regular food because the nutritional elements (proteins, carbohydrates, hydrolyzed fats) are digested and absorbed earlier in the digestive system. Further studies are necessary before this type of diet can be recommended, because these drinks are expensive, and not very palatable.
The second stage consists of prolonging the remission period as long as possible. Unfortunately, SIBO is a condition that tends to come back after a few years. There are several ways periods of remission can be lengthened. For example, prokinetic medications (medicines that promote intestinal movements). Regular intestinal movements make for an environment that is less favorable for bacteria to multiply. In healthy people, peristaltic movements in the small intestine are one of the reasons why we don't tend to find many bacteria there.
Diet can also play a role in lengthening the periods of remission. A low-FODMAP diet, for example, could be suggested, because it contains few foods that ferment in the digestive system. It is believed that by reducing the fermentation from foods, the risk of bacterial proliferation may diminish. However, additional studies are needed to better understand the link between a low-FODMAP diet and SIBO, before we can recommend this approach.
Certain natural remedies like Iberogast seem to also be effective in maintaining remission. Iberogast is a combination of several medicinal plants that can alleviate the various gastrointestinal symptoms associated with SIBO. Once again, further studies are needed before we can recommend it. Speak to your pharmacist, he may be able to suggest a product that will help you, while taking into account your unique needs.
The third stage is to treat, if possible, the cause of bacterial overgrowth. As mentioned above, causes are numerous and varied. You'll need to work together with your healthcare team to identify the cause and treat it as best as possible.
Link Between SIBO and Irritable Bowel Syndrome
As mentioned earlier, the percentage of people with SIBO tends to be higher in people with IBS. It's possible that some of the people suffering from IBS-D (irritable bowel syndrome principally with diarrhea) may instead have SIBO. So far, studies do not clarify what percentage of people with IBS suffer with SIBO, but future research should shed light on the subject.
Small intestine bacterial overgrowth is a relatively new condition; we still have much to learn on the topic. Ask your healthcare team to read up on SIBO if this article has resonated with you.
---
REFERENCES
Rezaie, A., Pimentel, M. et Rao, S.S. (January 16th 2016). How to Test and Treat Small Intestinal Bacterial Overgrowth. Curr Gastroenterol Rep. 18(2):8. doi: 10.1007/s11894-015-0482-9.
Baumier, Megan. (July 2015). Small Intestinal Overgrowth in Today's Dietitian. Retrieved from http://www.todaysdietitian.com/newarchives/070115p50.shtml
Scarlata, Kate. (January 22nd 2014). Small Intestinal Bacterial Overgrowth (SIBO). Retrieved from:  http://blog.katescarlata.com/2014/01/22/small-intestinal-bacterial-overgrowth/
The following two tabs change content below.
Author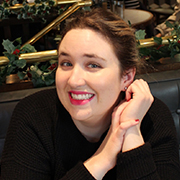 Member of the Quebec College of Dietitians (OPDQ) and Dietitians of Canada,Jef graduated from McGill University in December 2014. Recently graduated and passionate about culinary arts, Jef poses a simple, effective and practical look at daily meal planning. With this in mind, she works in conjunction with the mission of SOSCuisine…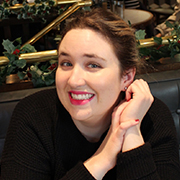 Latest posts by Jef L'Ecuyer (see all)