Sleep apnea, an unrecognized disorder
Today, March 16, is World Sleep Apnea Day, a potentially dangerous condition, which is still largely unknown to the public, and yet affects one in six adults. Those who suffer from it experience short pauses in breathing while sleeping.
These breathing pauses – called "apnea" – last between10 to 30 seconds, sometimes longer, and they can occur dozens or hundreds of times every night. Sleep is disrupted, causing tiredness on awakening and headaches or drowsiness during the day.
If left untreated, sleep apnea increases the risk of major health problems such as cardiovascular diseases and depression. Moreover, lack of sleep increases the risk of road and work accidents.
In most cases, the apnea is caused by a relaxation of the tongue and throat muscles, blocking the passage of air during breathing. So, the person tries to breathe but the air does not flow due to obstruction of the airways. The elderly, whose muscles are less tonic, and obese people, whose excess fat around the neck reduces airway caliber, are more prone to sleep apnea.
I'm telling you this from experience because I myself was diagnosed about 8 years ago – although I am anything but old or obese 😉 – but I've probably been suffering from it for a very long time. The good news is that although this problem cannot be eliminated completely, it can be treated very successfully.
You just have to go to sleep every night with a mask connected to a device that sends a steady stream of air to the back of the throat so as to keep the airways open. You can see the mask and device in this photo taken by a photographer in The Gazette during an interview on this subject in 2006.
To learn more about sleep apnea and take a screening test, go onto the website of the Canadian Lung Association
The following two tabs change content below.
Author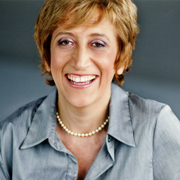 Cinzia Cuneo, founder of SOSCuisine.com, never wanted to neglect the quality of her food. She shares her special expertise to make good food quickly and without complications!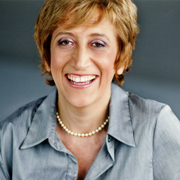 Latest posts by Cinzia Cuneo (see all)