SOS Cuisine at SIAL 2011
Last Friday, I presented SOSCuisine to an audience of food professionals at SIAL – Salon International de l'Alimentation, in Toronto.

Had it been possible to record the presentation, we would have put it online for your consultation. But here at least are some photos. The presentation was animated by a demonstration on the ease of preparing SOSCuisine recipes, followed up with a tasting by the delegates who were present. Gabriele Paganelli, chef-owner of 'Romagna mia', one of Toronto's best Italian restaurants assisted me in the task. As its name suggests, this restaurant specializes in the cuisine of the Emilia-Romagna region, whose capital city is Bologna.
Despite a few technical snags with the multimedia equipment at the exhibition, everything went off well. To be honest, at times the presentation resembled a 'stand-up comedy' by two comedians rather than a serious presentation, to the greatest delight of the audience, some of whom had tears of laughter streaming down their faces 😉
Which just goes to show that cooking is even better when you're having fun!


Cinzia Cuneo and Gabriele Paganelli
The following two tabs change content below.
Author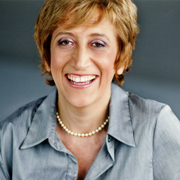 Cinzia Cuneo, founder of SOSCuisine.com, never wanted to neglect the quality of her food. She shares her special expertise to make good food quickly and without complications!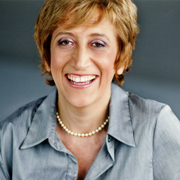 Latest posts by Cinzia Cuneo (see all)