SOS Tips: Essential Pantry Items
You've moved into your first apartment and realize that the fridge doesn't magically fill itself!
Here are some helpful tips to get you on the right track.
It is possible to eat well without spending a lot of money or time in the kitchen. In order to simplify things, you will need some cupboard space, a fridge and a freezer to fill with simple and nutritious foods. You should also have some easy to follow recipes that can be made in advance and some quick ones that can be prepared at the last minute.
I am going to focus on the essential ingredients, i.e. what you should buy when you go on your first ever trip to the grocery store. These are basic ingredients that will simplify your life in the kitchen.
They are generally sold in large quantities and keep for a long time. You therefore don't have to run out and restock very often. A lot of these products are available under private brand names, making them less expensive than the better-known brands.
For this first grocery store trip, you will need about $100. If this sounds like too much, take note that you don't have to buy all of these things at once.
The following suggestions are in order of importance. You can therefore prioritize the items at the top of each list, depending on your personal budget and what's on special at the grocery store.
In the Cupboard (about $60):
salt, pepper, cayenne pepper, curry and cumin (for seasoning)
garlic, onions (to add flavour to dishes)
potatoes (an easy side dish)
vegetable oil or olive oil (for cooking and seasoning)
vinegar and soy sauce (for seasoning and marinating)
sugar, flour (in small quantities)
pasta and rice (versatile and nutritious)
canned beans, tuna, tomatoes and vegetable soup (quick solutions)
In the Fridge (around $30):
butter or margarine, milk and eggs (inexpensive protein)
bread (for sandwiches)
fruits and veggies that are in season: apples, carrots, lettuce, etc (to get the recommended 5-10 fruit and vegetable servings a day)
mustard, mayonnaise, ketchup (for seasoning)
unsalted nuts: almonds, peanuts, walnuts (for snacks)
In the Freezer (around $20):
ground beef (1 lb package)
boneless chicken breasts
hot dogs
frozen vegetables
This text was prepared for the September 12, 2009 episode of Par-dessus le marché. Watch the corresponding video (in French).
The following two tabs change content below.
Author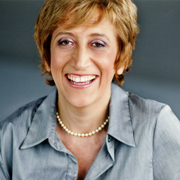 Cinzia Cuneo, founder of SOSCuisine.com, never wanted to neglect the quality of her food. She shares her special expertise to make good food quickly and without complications!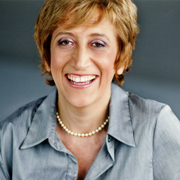 Latest posts by Cinzia Cuneo (see all)