SOSCuisine at Specialty Food & Gluten Free Expo 2016
Does a fun, tasty, and informative event for people with food allergies or special dietary considerations pique your curiosity? Don't miss the first edition of the Specialty Food & Gluten Free Expo on September 23rd and 24th at Place Bonaventure in Montreal.
It's the perfect opportunity to learn about specialty diets like gluten-free, dairy-free, soy-free, diets suitable for diabetics, and  the low-FODMAP* diet. The SOSCuisine team will be there and will be happy to help you combine the pleasure of eating with your allergies, intolerances and special diets.
SOSCuisine offers personalised meal plans to help people who have allergies, intolerances or have to follow special diets. With the ability to indicate allergies, intolerances and food preferences in your profile, each user can follow a 100% custom meal plan. For example, you can subscribe to the "gluten free" meal plan and customise it to your needs so that it is lactose-free and suitable for children!
In 2015, we introduced our low FODMAP meal plans for people with irritable bowel syndrome. In 2016, we published our first book, The FODMAP solution: Put an end to IBS symptoms and abdominal pain (in French), designed specifically for the 6 million Canadians who suffer from irritable bowel syndrome or other digestive disorders. The English edition will come out next January.
In order to promote the use of local produce and grocery deals, each week we track the specials on offer in 90+ supermarket chains in the 10 Canadian provinces. So over the years, we've managed to establish an impressive database of more than 1 million flyer-based prices. This enables us to propose increasingly sophisticated and specific "purchase scenarios" to our subscribers, which in turn help them save a lot every week. In 2015, we added 3 supermarkets to our Flyer Specials Table:
Over the years we have thus made an impressive database of more than 1 million specials. This allows us to offer our subscribers ever more sophisticated and specific grocery lists, which  helps them save up to $150/month. This also allows us to better inform the public by sharing our expertise in food planning and expenses.
Our rigorous and effective approach has been hailed by all our partners, whether in the health sector, the field of corporate wellbeing or the media. But what gives us greatest satisfaction is serving the 400,000 families who have subscribed and receiving their wonderful testimonials.
Come Attend our Conference and Meet Us!
Meet us: 23rd and 24th Septemeber 2016 at Place Bonaventure (from 11 a.m. to 5 p.m.)
Attend our conference "The FODMAP Solution: Put an end to IBS symptoms and abdominal pain" by Jef L'Ecuyer, Registered Dietitian:
Discover the low FODMAP diet together to better manage or even completely do away with the majority of gastrointestinal symptoms associated with irritable bowel syndrome. The conference will explain how to get rid of belly pain, bloating, gas, etc. while having a balanced diet that meets your needs.
Looking forward to meeting you in person and having a chat with you!
Information on events, presenters, and all other parts of the expo is available on their website.
*FODMAPs are fermentable carbohydrates that are partly responsible for causing symptoms in people with irritable bowel syndrome (IBS). For more info, read this article.
The following two tabs change content below.
Author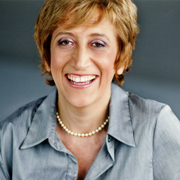 Cinzia Cuneo, founder of SOSCuisine.com, never wanted to neglect the quality of her food. She shares her special expertise to make good food quickly and without complications!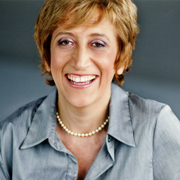 Latest posts by Cinzia Cuneo (see all)