The Super Bowl: Altar of Sporting Events or Just A Cheat Day?
Monday, Day When You "Get Back On Track"
After all, there is a tomorrow after the Super Bowl, and it can be a brutal and unpleasant shock for those who threw themselves head first into the yesterday's binges.
These excesses give way to a feeling of guilt. And where you've got feelings of failure and shame you've got temptation to go without to "erase" the binges of the day before.
The desire to "be very careful" with your diet can in this way cause a host of restrictive behaviors that are damaging to your health and the maintenance of a healthy weight, such as:
Skipping meals or going without food even when you're hungry;
Excluding food groups from your menu;
Going on a diet;
Working out excessively;
Counting calories;
Obsessing over the scales or your body fat percentage;
Abusing dangerous substances, such as anabolic steroids, etc.
These behaviors can also lead to the development of certain eating disorders, like bigorexia or muscle dysmorphia. In this case, obsessing over gaining muscle mass becomes such that the person begins over-training to the detriment of other social or professional activities.
Muscle dysmorphia affects 10 to 54% of people around the world according to Prof-IL, the Centre of reference on male eating disorders and body image.
Top 5 Reasons to Avoid "Cheat Days"
They can cause:
Excess eating (when forbidden foods are finally allowed) and weight gain.
Stronger attraction to "treat" foods and putting them on a pedestal.
A troubled relationship with food (seeing foods as strictly "good" or "bad" and feeling guilty when forbidden foods are eaten outside of "cheat days").
Behaviors similar to binge eating disorder (bulimia), such as eating foods quickly and feeling out of control.
Restrictive behaviors that damage health after "cheat days."
Redaction : Maude Lagacé Registered Dietitian, RD
Revision : Marjolaine Mercier Registered Dietitian, RD
---
References
L'épicerie. Un menu d'exception pour le Super Bowl. [Online] http://ici.radio-canada.ca/tele/l-epicerie/2015-2016/segments/reportage/5009/superbowl-bouffe-finger-food (viewed on February 3, 2017).
Prof-IL. Dysmorphie musculaire ou l'obsession du sport. [Online] http://prof-il.org/dysmorphie-musculaire-lobsession-du-sport/(viewed on February 3, 2017).
Pages:Previous page 1 2
The following two tabs change content below.
Author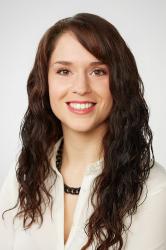 Marjolaine holds a Bachelor in Nutrition (Université Laval), a Certificate of Psychology (UQAM), and has trained in Gestalt Therapy (IQGT). She's currently completing a Certificate in Plant-Based Nutrition (Cornell University). She's the founder of Clinique M Nutrition on the Montreal's South Shore, and co-authored the book "Ménager la chèvre et manger le chou" (March 2018). Whether in individual consultation or conference, her dynamism will inspire you!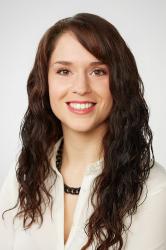 Latest posts by Marjolaine Mercier (see all)