Table talk with Pearle Nerenberg
In 2014, SOSCuisine took part in designing sports menus that were presented in the book The Nutrition Edge for Hockey Performance, a reference for hockey players and their families. Just days away from the launch of the e-book, it is with pleasure that we present Pearle Nerenberg, co-author of the book, foodie and avid hockey buff.
How did hockey enter your life?
I was very inspired by my father who was a fan of the Montreal Canadiens. I was already attracted to this sport at a very early age. I went to see my brother's matches when I was only 3 years old, sitting in the stands with my hockey helmet on the head. At 4, I started playing for the team from the town of Lachute, and then at 14, in high school, I entered a Sport-Studies programme in the USA. I played in the elite at university in the Cornell program (NCAA division 1) until my retirement in 2005. I lacked time and I wanted to concentrate on my Master's degree in nutrition at McGill University. But I still remained involved in the world of hockey and I was a coach.
What is so appealing to you in this sport?
For me, hockey has always been pure pleasure, the pleasure of being physically active brought me a lot of joy. And it was not always easy to play in the elite: we were far from home, we didn't often see our friends and family. Sacrifices had to be made, but the joy and pleasure of playing prevailed.
Why did you turn towards nutrition?
I had not planned on becoming a nutritionist, but it was somehow just meant to be! On one hand, my father is a chef who is abreast of food trends and my mother is a kindergarten teacher. Nutrition unites both these aspects: food and education. The health benefits of food always interested me and I always had this curiosity about food. We were vegetarians at home, which was quite rare in Lachute. I ate my first steak when I was 23, on a trip to Barcelona (laughs). I was also vegan while I played hockey at the university level. I always liked to explore new avenues.
In your opinion, has sports nutrition evolved much in recent years?
Yes, but we still have a long way to go. Nutrition science has advanced, but there are no programmes yet to educate key individuals from the sports environment. For example, in the world of hockey, we are still quite unsure about how to support the athletes. There is a change in mentality and culture that needs to continuously evolve. It's crazy when you think that back in the Eighties, we had the right to smoke in the NHL cloakrooms.
Author, nutritionist, spokesperson for the world of hockey, columnist, mom, how do you stay on track?
You should know when to say no and be aware of your priorities. If I'm offered an activity that does not help me reach my goals or is not in my priorities, I prefer to refuse, because right now, my daughter and my family are my priorities. I am not a "Super Mom" and I do not believe in this image of Wonder woman who can do everything. There are only seven days in a week! We have to find a balance and accept that we can't always do everything.
Apart from your involvement in the world of hockey and your work as a nutritionist, what do you do in your spare time?
I take my little one to the ice rink (laughs). I love food, so when I have time, I like to go to a nice restaurant with my husband, just for the pleasure of enjoying fine cuisine. I am also going to train indoors in a mom and baby centre and I do a little Pilates.
The book The Nutrition Edge for Hockey Performance can be ordered online.
The following two tabs change content below.
Author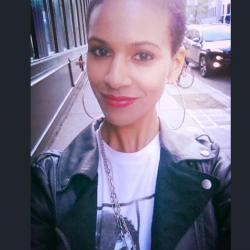 A graduate of UQAM and the University of Montreal, Émilie has been a freelance communications expert since 2012. A foodie and passionate about new technologies, she's always on the lookout for trends and loves to share fascinating tidbits on social media.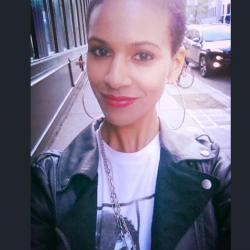 Latest posts by Emilie Zaoré (see all)