Ten Tips for Healthy Aging
In order to age successfully, our goal is to make our health last as long as possible.  In my previous blog, I addressed the top five nutritional changes that occur as we age.  Today, I will highlight my top 10 nutrition tips for healthy aging.
My intention is to urge even one reader to take better control of his or her diet today so that their later years will be spent in better health.  Here is an immensely powerful video by the Heart and Stroke foundation contrasting what our last 10 years could look like in either health or in sickness.

Andrea's Top Ten Tips for Healthy Aging:
1.     Eat Three Meals Daily:
Older adults may be eating alone, with a spouse at home or in their retirement or long-term care home.  Wherever their meals take place, it is crucial to ensure they are receiving three meals daily.  Regularity in meals helps to ensure that we are receiving adequate nourishment.  Be sure to avoid skipping meals even if you have a low appetite.  Ideally, try not to go longer than 4-6 hours without having something to eat.  If you are making foods for one or two here are some tips.
2.     Balance your Plate:
When selecting your three meals daily, remember to include at least three of the four food groups at each meal.  The easiest way to do this is to think about filling half your plate with veggies or fruit, a quarter with protein (ex. meat, fish, egg, legumes, milk) and a quarter with grains or starches (ex. brown rice, pasta, quinoa, sweet potato).  Some of my clients find it easier to plan leftovers and freezing them and so they can have a balanced meal by simply adding extra veggies.   You also might want to arrange for outside meal delivery like Meals on Wheels.
3.     Smaller Portions but Higher Nutritional Density:
Since our bodies require approximately 20% fewer calories over the age of 65 years, it is imperative to pack extra nutrition into every bite to still meet our vitamin and mineral needs.  Choose smaller portions of nutrient-dense foods like whole grains, fruits, vegetables, lean meats, fish, beans/legumes, nuts and seeds along with dairy or milk alternatives.  It is a good idea to reduce your intake of foods without any nutrition (like chips, pop, ice cream and candies) and replace them the more wholesome alternatives mentioned above.
4.     Monitor your Weight:
Weight loss is one of the main areas of nutritional concern among an aging population.  Notice significant changes in your weight as this could impact your health.  If you have experienced unintentional weight loss, tell your doctor and speak with a dietitian to plan a strategy to stabilize your weight.  Gaining weight suddenly can also be a cause for concern and should be investigated further.
5.     Take your Vitamin D:
Health Canada recommends that everyone over the age of 60 take a daily vitamin D supplement of 600 IU and those over 70 years should take 800 IU.  For the reasons why vitamin D is important click here.
6.     Take Extra Vitamin B12:
Health Canada advises adults over 50 years to consume foods fortified with vitamin B12 or a B12 supplement.  Oral vitamin B12 is equally as effective as intramuscular injections for correcting low levels in most people.  You can either request your blood level of B12 be checked by your doctor or speak to dietitian to learn more.
7.     Bone up on Calcium Rich Foods:
Calcium helps our bones stay strong and prevents bone loss.  Emphasize calcium rich food sources like cow's milk, fortified soy/almond milk, yogurt, cheese and cottage cheese.  If you are uncertain if your diet meets your nutrition needs for calcium or wondering if you require a supplement, speak with a dietitian.
8.     Protein Power!
Protein is key for building and maintaining muscle and bone, which is crucial for strength and functioning.  However, the protein needs for older adults is not well studied.  Essentially, we know that muscle mass tends to decrease with age and adequate protein can help to slow this process. Therefore, aim for a source of protein that is roughly the size of your palm (ex. eat, poultry, fish, eggs, legumes, tofu, nuts/seeds) at each meal and you could include them into your snacks as well.
9.     Fibre for Regularity
Emphasize dietary sources of fibre like whole grains, bran, oatmeal, chia or flax seeds, fruits and vegetables to meet requirement of 21 grams for women or 30 grams per day for men over the age of 50 years.   Adequate fiber, together with adequate fluid, helps maintain normal bowel function and appears to lower the risk for colon cancers.  Fiber also controls weight, reduces cholesterol and helps to control blood sugars and regulates appetite.
10. Stay Hydrated!
Do not wait until you are thirsty to hydrate yourself.  Drinking water, milk, juice, soups, coffee or tea and even many foods counts towards your hydration.  Aim to take in about 1 mL of fluid for every calorie you are consuming with a minimum of 1500mL per day.   It may be helpful to use a water bottle with measurements to know how much you are drinking each day.  It is also important to keep a glass or bottle of fluids on your desk or close to you to cue you to drink throughout the day.
Bottom Line:
Health eating is a key factor for healthy aging.  Remember to treat your body well and nourish it according to your age and health status.  What you do today will help to make your future a healthy one!
The following two tabs change content below.
Author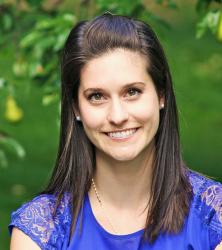 Andrea is a Registered Dietitian and owner of Dietetic Directions, a nutritional counselling and education company. Andrea's mission is to inspire clients through motivation and guidance to achieve life-long health behaviour changes. She has taken continuing education in the areas of Food Allergy and Food Hypersensitivity, Health Research Literacy, Motivational Interviewing & Coaching for Behaviour Change.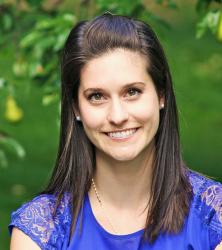 Latest posts by Andrea D'Ambrosio (see all)