Testimonial from a '60 lbs lighter' Sophie
We often receive positive feedback from our members. This one made us sit up because of the lucidity and pride with which Sophie told us about the results she has achieved so far.
Not only did she lose 60 lbs in 12 months, she more importantly learnt a method that will no doubt stay with her even after the expiry of her subscription to our meal plans for intelligent weight loss.
We decided to publish it to encourage others to achieve their goals by following her example.
Thanks to Sophie for having shared her experience with us.
Hello,
I just wanted to share my experience with the weight loss meal plan.
I signed up for it on January 9, 2012. I lost about 60 lbs in one year, and that too, gradually. This meal plan has really helped me change my eating habits.
Of course, not only do I consume fewer calories, but I have also changed the way I eat.
Earlier, I very rarely ate breakfast, had a light lunch and was so ravenous when I returned home that I practically ate a meal before dinner, and after a good dinner I tucked into snacks in the evening.
With your meal plan, I learnt to reverse all that and I think this is what really made the difference.
The menus you offer are very good, flexible and varied. I got into the habit of cooking more often, which was necessary, as I must admit that they require some preparation. This is not necessarily a bad thing because I find that nowadays people don't cook enough and buy lots of ready-to-eat meals. These often contain more sugar, salt or fat, which is not really ideal.
I have now almost reached a healthy weight and I'm pretty proud of it. However, I'm still following your meal plan, but with a little less zeal than before. It makes me feel secure to have a guide.
Anyway, I think that your approach is excellent. It's not a diet, but rather a method that teaches us to correctly balance what we eat in a day and make good food choices.
Thanks
Sophie M. (Meal Plans for Weight Loss)
45 years,
Montreal, QC
The following two tabs change content below.
Author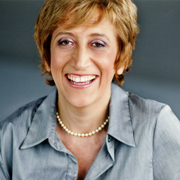 Cinzia Cuneo, founder of SOSCuisine.com, never wanted to neglect the quality of her food. She shares her special expertise to make good food quickly and without complications!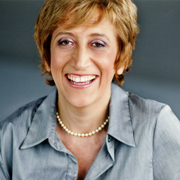 Latest posts by Cinzia Cuneo (see all)