The Challenges of a Vegan Diet
First let's define a vegan diet: Vegans don't consume any animal product including eggs, dairy, honey, gelatine, etc. When you eliminate an entire category of food, you must absolutely ensure that all the nutrients normally present in this category are found elsewhere. For example, calcium in dairy products and vitamin D that is added to milk and is present in fatty fish must be found elsewhere in the diet of vegans who consume neither dairy nor fish.


Although protein and nutrients can be readily obtained from sources other than meat, vegetarians should be careful, because if they are not properly informed or monitored, they may have deficiencies with long-term implications on their health.
Once you have decided to adopt a vegetarian or vegan diet, either by ethical concern, to improve your health, to help the environment or any other reason, many questions are coming to mind. For example:
Should I radically change my diet or should I change progressively?
Where do I start?
Which resources do I have access to?
Am I at risk of deficiencies in the long term?
In order to answer these questions and more, we've spoken to the experts. They lay out the best way to go about adopting and maintaining vegan and vegetarian diets. In the following playlist, a newbie vegan puts her questions to the experts:  George Laraque, a vegan former NHL player who advocates for animal rights, Stéphanie Audet, a prominent vegan chef, Alessandra Barba, head Dietitian for Cappino Physiotherapy and Wellness Center, and Pearle Nerenberg, Registered Dietitian who specialises in hockey performance nutrition and who has worked with the Montreal Stars.
No matter your reasons for adopting a vegan or vegetarian lifestyle, it's always important to know how to stay healthy!
Stéphanie Audet – Vegan chef and rising star in the field of raw gastronomy
Alessandra Barba – Head Dietitian at Cappino Physiotherapy and Wellness Center
Georges Laraque – Former NHL Player, Vegan Pro, actively fighting for animal rights & promoting a healthier world
Pearle Nerenberg — Sports Dietitian, performance nutrition consultant and hockey nutrition expert
The following two tabs change content below.
Author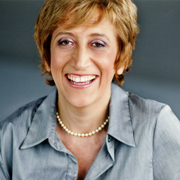 Cinzia Cuneo, founder of SOSCuisine.com, never wanted to neglect the quality of her food. She shares her special expertise to make good food quickly and without complications!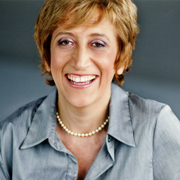 Latest posts by Cinzia Cuneo (see all)