The importance of sleep
SCIENTIFIC FACTS ABOUT SLEEP
Long-term sleep deprivation could result in body fat gain. Even in the short term, when we sleep less and our calorie intake is restricted, researchers suspect a decrease in fat loss versus muscle loss.
Altered sleep causes a decrease in cognitive performance.
Sleep is the period during which the greatest secretion of growth hormones can be observed.
There appears to be a persistent link between the number of hours of sleep and a person's fat percentage. More accurately, fewer hours of sleep seem to be associated with a higher amount of body fat. This association persists after having checked most of the confounding variables.
Sleep deprivation seems to increase the appetite.
Little sleep or even too much sleep might be linked to insulin resistance in the long run! With 7 or 8 hours per night, you're likely to get by!
Typically, sleep is associated with testosterone levels.  Although the strength of the correlation is not that great, studies have noted a relationship. So, very little sleep could be associated with lower levels.
Sleep deprivation seems to alter the regulation of cortisol (a hormone secreted in times of stress). Normally, cortisol appears to be higher in the morning and it then decreases in the evening. With little sleep, it could remain increased throughout the day (that's negative!)
---
REFERENCES
Yi S, et al. Short sleep duration in association with CT-scanned abdominal fat areas: the Hitachi Health Study. Int J Obes (Lond). (2012)
Park SE, et al. The association between sleep duration and general and abdominal obesity in Koreans: data from the Korean National Health and Nutrition Examination Survey, 2001 and 2005. Obesity (Silver Spring). (2009) Hairston KG, et al. Sleep duration and five-year abdominal fat accumulation in a minority cohort: the IRAS family study. Sleep. (2010)
Benedict C, et al. Acute Sleep Deprivation Enhances the Brain's Response to Hedonic Food Stimuli: An fMRI Study. J Clin Endocrinol Metab. (2012)
Impact of Five Nights of Sleep Restriction on Glucose Metabolism, Leptin and Testosterone in Young Adult Men
Penev PD. Association between sleep and morning testosterone levels in older men. Sleep. (2007)
Luboshitzky R, Shen-Orr Z, Herer P. Middle-aged men secrete less testosterone at night than young healthy men. J Clin Endocrinol Metab. (2003)
St-Onge MP, et al. Sleep restriction leads to increased activation of brain regions sensitive to food stimuli. Am J Clin Nutr. (2012)
Bosy-Westphal A, et al. Influence of partial sleep deprivation on energy balance and insulin sensitivity in healthy women. Obes Facts. (2008)
Sio UN, Monaghan P, Ormerod T. Sleep on it, but only if it is difficult: Effects of sleep on problem solving. Mem Cognit. (2012)
Cappuccio FP, et al. Quantity and quality of sleep and incidence of type 2 diabetes: a systematic review and meta-analysis. Diabetes Care. (2010)
Chaput JP, et al. Sleep duration as a risk factor for the development of type 2 diabetes or impaired glucose tolerance: analyses of the Quebec Family Study. Sleep Med. (2009)
Takahashi Y, Kipnis DM, Daughaday WH. Growth hormone secretion during sleep. J Clin Invest. (1968)
Sassin JF, et al. Human growth hormone release: relation to slow-wave sleep and sleep-walking cycles. Science. (1969)
The following two tabs change content below.
Author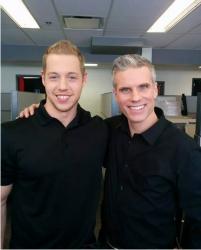 As the founder of www.nutritionniste-sportif.ca and a trainer in nutrition at www.xpertise360.com, Steven is a renowned sports nutritionist. Being recognized for his numerous talents and contributions in sports, Steven serves as a nutritionist for many athletes. He also helps with weight management.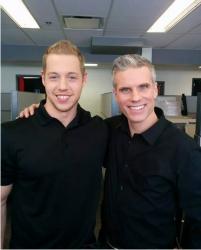 Latest posts by Steven Couture (see all)