Tips for stress-free entertaining
When you have to do a spot of entertaining, the preparations can get a bit overwhelming. So panic sets in.
And yet entertaining should actually be good fun.
Here are some tips for successful, stress-free entertaining and chilled out hosts…
One week before D-day:
Clean your home so that you're free to do other stuff on the day of the party.
Make place in the refrigerator. And if you need more space, use the balcony (if the outside temperature permits). A camping cooler might also come in really handy.
Plan the menu by selecting dishes that can be prepared beforehand, so as to have more time for unexpected glitches at the last minute.
Make a list of things to do on the day of the party to avoid surprises.
Make a list of all the required ingredients and shop for as many as you can. Don't forget the drinks.
The day before D-day:
Set the table. It's OK to mix crockery and utensils: they'll look nice on a pretty tablecloth.
If you're hosting a buffet, organize chafing dishes to warm up the dishes.
Prepare the desserts and all the food that can be warmed up.
D-day:
Strictly follow the to-do list.
Make sure the dishwasher is empty so you can pop in dirty plates as and when.
Keep a tray of appetizers or crudités ready so that your first guests don't starve while waiting for latecomers.
Create the mood with candles and some appropriate music.
Make sure your spouse and/or children will be there to look after your guests, while you're busy in the kitchen.
Once your cooking is over, take a final look around your house to tidy up any last minute mess, see if everything is in place and go get decked up.
A few golden rules:
Don't attempt anything you've never cooked before; it's better to stick to recipes you've already mastered.
Don't hesitate to ask your family for help during the preparation.
Avoid using air freshener in the house: The aroma of good food will be much more appealing to your guests.
Only invite people that you like: In case something goes wrong, they'll be more forgiving!
Stuck for inspiration? Choose one of our 7 Holiday Time suggestions from our Christmas section. You'll find menus adapted to different tastes, requirements or allergies, all the recipes, grocery list as well as our step-by-step action plan.
Happy entertaining!
The following two tabs change content below.
Author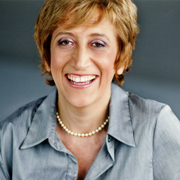 Cinzia Cuneo, founder of SOSCuisine.com, never wanted to neglect the quality of her food. She shares her special expertise to make good food quickly and without complications!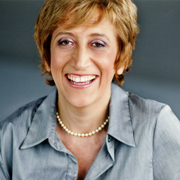 Latest posts by Cinzia Cuneo (see all)