Understanding carbohydrates and blood sugar
Carbohydrates represent the bulk of our diet. They are our main source of energy, a vital fuel for the brain and muscles. Some people also call them "sugars".

On our plate, there is a large quantity of carbohydrates in:
 bread and other grain products (cereals, rice, pasta, etc.);
fruits and their juices;
certain vegetables like potatoes and corn;
milk and yogurt;
other sugary foods like soft drinks, crisps or desserts.
Carbohydrates in the human body
Once swallowed, carbohydrate-rich foods pass through the digestive tract and reach the intestine where they are transformed into glucose. The glucose is then released into the blood and transported to the cells of the body. Once inside the cells, it is stored or used to produce energy.
In healthy people, a hormone called insulin acts as a bus for transporting glucose. This transport system is defective in people who are insulin-resistant, pre-diabetic or diabetic. Result, glucose accumulates in the blood and blood sugar, also called blood glucose, increases.
Along with certain genetic predispositions, excess weight and lack of physical exercise are largely responsible for insulin-resistance and high blood sugar.
The consequences of high blood sugar
When blood sugar remains higher than normal, it is said that one is suffering from diabetes. If poorly controlled, diabetes can lead to complications such as blurred vision or loss of sight, numbness in the hands and feet or amputation, heart attack, stroke, erectile dysfunction or kidney failure. Diabetes has no cure. However, we can easily prevent or control it by eating well and by being active!
How to prevent or control diabetes
To maintain normal blood sugar, you should eat better and move more!
Eat 3 times a day and don't skip any meals. If you are hungry for a snack, take it at least 2 hours before or after meals. Opt for a healthy snack, for example:

  ½ cup stewed fruit without added sugar and a small piece of cheese with less than 20% fat;
  ½ whole wheat English muffin spread with peanut better;
  ½ whole wheat pita bread cut into wedges and a bit of humus;
  ½ banana and 1 cup milk;
  1 homemade muffin containing nuts.

At mealtimes, fill only ¼ of your plate with starchy foods (e.g., bread, rice, pasta, potatoes, corn, etc.) Half your plate should be filled with vegetables and the other quarter with a protein-source food (e.g.: chicken, fish, meat, legumes, tofu, eggs or nuts).
Every day, you must eat fibre-rich foods (e.g.: bread, pasta and whole grain cereals, brown rice, legumes, fruit and vegetables, nut and seeds, etc.)
Drink mostly water, herbal tea and milk, and go easy on sugary beverages like juices and soft drinks.
If you eat dessert occasionally, compensate by decreasing the amount of bread, pasta, rice, potatoes or corn that you eat in the meal!
If you drink alcohol, do so while eating and limit yourself to 1 or 2 glasses a day.
Do 30 minutes of moderately intensive physical activity like walking at a sustained pace, cycling, swimming or dancing, 5 to 7 days a week.
SOSCuisine's Diabetes Menus will help you control your blood sugar with no hassle.
Will eliminating bread, rice and pasta help us lose weight?
People who manage to lose weight by cutting out bread, rice and pasta from their diet, do so because they quite simply eat less! Rather than eliminating these foods that are rich in vitamin B and fibre, limit their quantity to ¼ of your plate and choose from whole grains, because their fibre content will help to better control your appetite!
The following two tabs change content below.
Author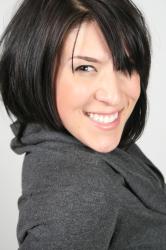 Passionate about food and health, Joëlle Emond always finds a way to convey her desire to cook and eat healthy! Good communicator, she can be found both in print media and on television. She is the founder of 123Nutrition, a company through which she delivers lectures on healthy eating.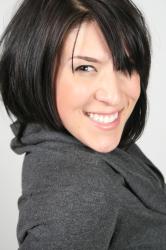 Latest posts by Joëlle Emond (see all)