Very successful cardiovascular disease awareness days!
Last week, more than 200 Montrealers took advantage of the 2 cardiovascular disease awareness days organised by the CHUM in the Desjardins complex to undergo tests and learn about their risk factors. They simply had to fill out a questionnaire, check their blood pressure, cholesterol level, weight, etc.
But it is a much larger number of visitors who stopped by at various booths to learn about nutrition, stress management, cardiac surgery and resuscitation.
Alessandra Barba, R.D., our new recruit, from McGill University, and myself, in front of SOSCuisine's booth
As a result of a partnership that we launched last year, the CHUM invited us once again this year. Numerous people stepped into our booth to understand how SOSCuisine's smart meal plans  can reduce the risk of cardiovascular disease. We also had the pleasure of catching up with many happy and grateful subscribers who simply wanted to share their experience with us and thank us for the effective assistance.
This was the case with Micheline C., who we had met at another event organised by the CHUM last July. She wanted us to share in her happiness at having lost 30 pounds in 6 months thanks to our meal plans for smart weight loss. Such was also the case with Robert D., who, thanks to our meal plans for diabetes, managed to not only get rid of his excess weight without putting it back on a year later but also stabilise his blood sugar levels.
Knowing that we are able to help our subscribers effectively fills us with joy and, let's face it, pride 😉
Meet a few members of the Heart Surgery team
Meet a few members of Echocardiography team
The Center of Preventive Cardiology's booth. In the foreground, the coordinator of the center, Mrs. Isabelle Brisson, kinesiologist.
Booths of partner organizations. The doctor standing on the right is Dr. George Honos, the Chief of Cardiology
Visitors to the booth of the Center of Preventive Cardiology
This is the area where the patients were receiving their cholesterol tests results.
The following two tabs change content below.
Author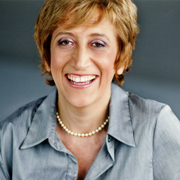 Cinzia Cuneo, founder of SOSCuisine.com, never wanted to neglect the quality of her food. She shares her special expertise to make good food quickly and without complications!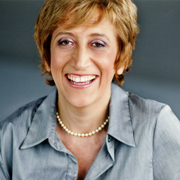 Latest posts by Cinzia Cuneo (see all)