Vitamin D Supplements and Hockey Performance
Should I take Vitamin D supplements to improve my hockey performance? Most hockey players in the world do not live in environments that allow them to get enough vitamin D easily using sun exposure. Indoor training and low available sunlight during the hockey season mean that food sources of vitamin D (fish, egg yolks and fortified products like milk) are important to eat. Even food may not be enough to get all the vitamin D a hockey player needs and in this case, a sports dietitian may prescribe a vitamin D supplement using the results of a doctor prescribed blood test.
Vitamin D is called the sunshine vitamin because your body can make this vitamin when you get direct sunlight. Special sun rays called UVB rays can actually trigger a reaction in your skin cells.
UVB sunlight → reaction in skin (not covered in sunscreen) → vitamin D
In order to make a good amount of vitamin D your bare skin needs to be exposed to UVB sunlight for a period of time. Sun blocks and clothing will block UVB. Too much UVB is not a good thing either. If you have fair skin you should stay less than 15 minutes in direct sunlight. You can imagine this tip only works for the summer, so in the winter, food sources of vitamin D should be on your hockey player's plate.
Hockey players are automatically at risk for having low vitamin D because hockey is played indoors and the hockey playing areas tend to be situated far north from the equator. This means hockey players do not get a lot of time in the sun.
Why is vitamin D so great for hockey players? Vitamin D is a super assistant to bone health because it helps your body to manage the bone minerals: calcium and phosphorous. However, this big job is just the one task in vitamin D's busy day. Vitamin D can be found helping your immune system and your muscles, and it can even be found influencing how your body uses your genetic code. If you have low body stores of vitamin D, chances are good that an important body function will not be working at its best.
Currently (as of January 2016) vitamin D supplementation is not recommended for every hockey player. Some hockey players will benefit and even improve their athletic performance with vitamin D supplementation but some hockey players will not. As with all supplements, vitamin D supplements are meant to be taken in addition to a good diet for a hockey player and in no way should replace a good diet. A good diet for a hockey player should include the top food sources of vitamin D:
Fatty fish such as salmon, tuna, and mackerel
Egg yolks
Mushrooms (in particular, shiitake mushroom)
Fortified foods such as milk, some yogourts, soy beverage…  check labels!
Be careful to avoid these mistakes when optimizing vitamin D for hockey players:
Avoid eating very low fat because vitamin D needs fat to enter your body. Fat is vitamin D's ticket to get into your body.
Avoid using tanning beds or getting too much sun exposure to increase vitamin D as you are increasing your risk of skin cancer!
The vitamin D recommendations are being updated regularly because many people have been studying vitamin D in the past 15 years. So make sure you pay attention to the updates and find credible people or organizations for advice. If you think you should take a vitamin D supplement, you can consult with a sports dietitian and a doctor to help you determine if a vitamin D supplement is needed. The sports dietitian can tell you if you are eating enough vitamin D rich foods and a doctor can prescribe a blood test to see if your blood vitamin D levels are above the cut-off they recommend.
Scientific Link-outs
To subscribe to our hockey newsletter, click here.
The following two tabs change content below.
Author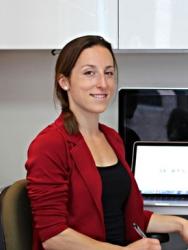 Pearle Nerenberg, MSc., R.D. is Canada's leading expert on hockey nutrition, and author of the book The Nutrition Edge for Hockey Performance. She co-founded and chairs the Hockey Nutrition Network, an international non-profit organization dedicated to linking hockey players with top sports dietitians who have an expertise in hockey nutrition.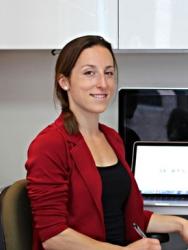 Latest posts by Pearle Nerenberg (see all)