Welcome to the Pestoblog!
Many of you have been writing in to us with your food-related questions and concerns. Rather than replying to each one of you individually, as we've been doing until now, we felt that it would be more convenient to set up this interactive blog. Through this user-friendly tool, I will share my culinary agonies and ecstasies, questions, answers and experiences with you.
Apart from posting articles on topics which I feel very strongly about, the Pestoblog will also keep you informed about what's new on grocery shelves. I will even tell you what products and service I personally think are a good bet.
Now, some of you may be wondering: why the name "Pestoblog"?
I was born in Liguria, a coastal region of north-western Italy which borders the Mediterranean Sea (see photo below).
This land of fishermen, sailors and merchants also happens to be the birthplace of pesto. This delicious condiment is traditionally prepared with a wooden pestle and a marble mortar.
In the old days, the people of Liguria lived frugally. They got into the habit of adding potatoes and green beans to their pasta dishes in order to cut costs. Pesto was used to enhance the flavour of these dishes.
Although this sauce is now well-known throughout the world, it still holds a place of pride in the hearts of Liguria's citizens. All the more so since the main ingredient of pesto, the "Genovese basil" received the Protected Designation of Origin (PDO) recognition in 2005.
Basil gets its name from the Latin word Basilicum and from the Greek term Basilikos, both of which mean "royal". It's certainly a fitting term, since this culinary herb demands royal treatment for its proper cultivation.
Whimsical by nature, this plant needs just the right amount of water: not too much, not too little. Basil requires a minimum of 5 hours of sunshine daily and it won't survive if the temperature dips below 10°C. The leaves have to be cut with scissors, as they are very sensitive. Basil can be dried with difficulty and it does not react too well to cold or frost. On top of that, it cannot be preserved for more than two days in the refrigerator.
On the other hand, basil has a unique and appetizing aroma. Its pleasant taste tickles our taste buds. These are both sufficient reasons in themselves for us to want to include this herb in our cooking.
Basil reminds me of the people of Liguria. Like the herb, they may seem a little difficult at first, but are very engaging when you know them!
I strongly feel that the preparation of a good pesto is similar to the development of the SOS Cuisine services: in order to be successful, both require a fair amount of technical skill and love.
Of course it goes without saying that the growth and success of the Pestoblog is totally dependant on your continued support and active participation. So keep sending in your questions and comments…
The following two tabs change content below.
Author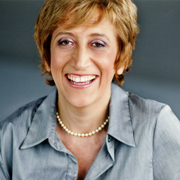 Cinzia Cuneo, founder of SOSCuisine.com, never wanted to neglect the quality of her food. She shares her special expertise to make good food quickly and without complications!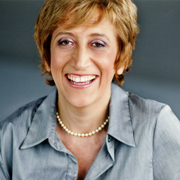 Latest posts by Cinzia Cuneo (see all)