What Montreal eats
Although Montreal's culinary scene is constantly evolving and reinventing itself, few of us probably consider this city to be an exotic destination for an internship in Gastronomic Sciences.
However, 10 of my colleagues from the University of Gastronomic Sciences (UNISG), who were in Montreal for a training in November, would tell you just the opposite! In fact, these students who were mostly from Italy seemed to be somewhat at a loss for words after tasting poutine, smoked meat and sponge toffee!

Émilie Folie-Boivin, journalist for Le Devoir, accompanied them during their gastronomic discovery of the metropolis. This experience resulted in two articles that perfectly capture the mindset of the UNISG students! The quotes that are interspersed in her articles clearly reflect the discussions that we have here daily in Italy.
Ce que Montréal a dans le ventre (1) (in French and accessible only to subscribers of Le Devoir) describes how these future gastronomes from Italy sought to unravel the secrets of Quebecois gastronomy and define its identity. In order to achieve this ambitious goal, David Szanto, who teaches gastronomy at UQAM, Concordia and UNISG organized this 10-day work experience for them.
Between visits to restaurants and shops across Montreal, from the Main to Chinatown, via the parent company of Première Moisson and many others, the students got the opportunity to discover what Montreal eats!
Ce que Montréal a dans le ventre (2) (in French and accessible to everyone) uncovers the impressions and – extremely interesting! – musings of the students at the end of their stay in Montreal.
I strongly urge you reading these articles to find out (finally!) what foreigners really think about Quebecois cuisine 😉
Discovering the products at Première Moisson and visiting the production site in its parent company.
The students were pleasantly surprised to see the incredible variety of eggs that this shopkeeper offers to his customers in the Jean-Talon Market!
It goes without saying that poutine was an absolute must in the discovery tour of Quebec gastronomy! Opinions about this unique dish differ widely, but one thing is certain, no future gastronome could remain indifferent to it!
Unique experience: preparing chapatis with Montreal's Sikh community, followed by a ceremony and a meal from the common kitchen (called langar) in the Gurdwara Sahib temple!
An Italian butcher based in Montreal invited the students to a workshop on sausage making and took them around his shop that sells Italian products.
The students told me that their visit to Lufa Farms was quite amazing. It's not every day that you get to visit the first greenhouse in the world to market produce grown by hydroponic methods. All the fresh produce from this "local and responsible" farm is free of pesticides and herbicides.
The trainees were given the opportunity to enjoy the distinctive landscape of Quebec orchards during their visit to the Cidrerie Michel Jodoin, where they learnt how ice cider is made and tasted the specialties of the company!
Special thanks to Giorgio Brambilla for his photos.
The following two tabs change content below.
Author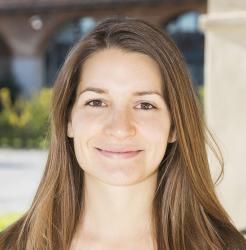 SOSCuisine contributor since 2009, Éloïse now heads our European Paris office. Holder of the rare title of Gastronomic graduate of the University of Gastronomic Sciences in Bra, Italy, Eloise is also a dietician.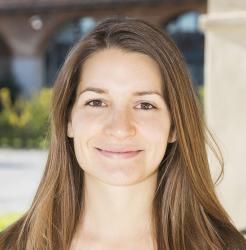 Latest posts by Eloïse Vincent (see all)