The zeros of a low FODMAP diet
Every individual suffering from irritable bowel syndrome (IBS) or other digestive disorders is affected differently by his diet, but some food groups seem to be problematic for most people.

Lactose
Lactose consumption should be limited, but it doesn't need to be completely eliminated. In fact, cheese lovers can have aged cheeses like Cheddar, Camembert or Brie as these are usually well tolerated, owing to the fact that almost all the lactose is removed during the manufacturing process through removal of whey and fermentation.
But it's bad news for milk, yogurt and ice cream fanatics, as these items contain large amounts of lactose and can therefore cause unpleasant symptoms in people who are sensitive to them. These people may look to lactose-free versions of milk and yogurt.
Wheat
Wheat products (pasta, bread, breakfast cereal, etc.) contain fructan, which should not be present in the diet. It is important to note that wheat is removed from the diet because of its fructan content, not its gluten content. It is actually fructan that causes discomforts in people suffering from IBS. So pay attention to the ingredient list; remember, just because a food is gluten-free, doesn't necessarily make it FODMAP*-free.
Make doubly sure to steer clear of the following ingredients: honey, inulin, chicory root, sweeteners (sorbitol, mannitol, xylitol and isomalt), onion and garlic powder, legume flour and dry fruits.
Gas-producing vegetables

Onion, garlic, cauliflower, broccoli, asparagus… these are all examples of vegetables that are good for health, but may cause bloating, gas and other symptoms in people who are sensitive to FODMAPs. To find out which vegetables to choose, go to "Heroes".
Natural and artificial sweeteners
High fructose corn syrup, honey and agave syrup all contain large amounts of fructose. In people who don't absorb much fructose, it remains in the intestine and ferments and this contributes to bloating.
You think you're doing the right thing by choosing sugar-free products? If you suffer from irritable bowel syndrome, these foods might contribute to the symptoms. Some sweeteners actually belong to the family of polyols ("P" in the FODMAP acronym); this is the case of sorbitol, maltitol and xylitol, which are found for example in chewing gum.
What's more, the act of chewing gum aggravates flatulence (physiological phenomenon characterized by the ingestion of a large amount of air during intake of food), which in turn can increase the discomfort.
To view the list of foods that contain lots of FODMAPs, click here.
In an upcoming article, we'll talk about the "heroes" of a low FODMAP diet.
*FODMAPs are fermentable carbohydrates that are partly responsible for causing symptoms in people with irritable bowel syndrome (IBS). For more info, read this article.
The following two tabs change content below.
Author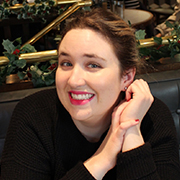 Member of the Quebec College of Dietitians (OPDQ) and Dietitians of Canada,Jef graduated from McGill University in December 2014. Recently graduated and passionate about culinary arts, Jef poses a simple, effective and practical look at daily meal planning. With this in mind, she works in conjunction with the mission of SOSCuisine…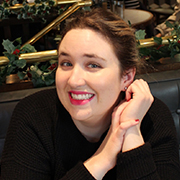 Latest posts by Jef L'Ecuyer (see all)