5 Tips for an Enjoyable Holiday, Even with IBS
You may think it's impossible to travel without any issues if you suffer from Irritable Bowel Syndrome (IBS), but have no fear, it's not the case! Read on to discover my best tips for an enjoyable holiday!
1. Establish and maintain a routine
Easier said than done, but it's worth trying none the less. The body is used to a particular routine, so try as much as possible to stick to it even when you travel outside your country or through different time zones. Nevertheless, if you aren't able to maintain a perfect routine during your trip, don't worry and remember that you're on holiday to have fun, so make the most of it!
If you haven't already, include physical activity to your everyday life. In addition to its many benefits to your physical health, exercise also helps better manage periods of stress, such as a journey or holiday, and to "detach" from the stress of day to day life. Add exercise to your routine and do some on holiday too.
2. Know which foods are problematic for you and avoid them
A holiday isn't the best time to try new foods. If you are following a low FODMAP diet and are ready for the reintroduction phase, it is better to delay your food tests and continue with the elimination phase during your holiday. The change of scenery could distort the food test results and compromise your return to a more varied diet.
Another trick is to bring with you the dry goods you're used to eating for breakfast. Cereals or packets of oatmeal, for example, will help you to start the day right. In most hotels you'll have access to a fridge, so take a trip to the local supermarket and stock up on low FODMAP fruits for your breakfast and snacks. If you're lucky enough to have access to a kitchen, why not prepare some meals yourself? In addition to saving a little money, you'll be certain of what you're eating, which will give your intestines some rest.
If you have to eat out often, click here to know what to order at the restaurant when following a low-FODMAP diet.
Reduce your stress level
Although this recommendation is useful at all times and for everyone, it is even more important for someone suffering from Irritable Bowel Syndrome and who is travelling. By planning your activities and itineraries in advance, you will reduce your levels of stress during your holiday.
There are many ways to manage stress and they are all as effective as each other, as long as they work for you. Visualization, meditation and yoga are among my favorites. What's more, certain studies have demonstrated that meditation and yoga are effective at helping to manage IBS symptoms.
Be ready in case of emergency
Even with extraordinary planning, emergencies can happen. Once again, preparation plays a key role. Make sure you have the following tools at hand to manage the situation.
Here are a few websites and apps that'll help you find clean and safe toilets around the world:
If you know of any other useful apps, don't hesitate to share them in the comments section.
In addition, let the people you're travelling with know that you have a condition that can engender certain intestinal urgencies. Irritable Bowel Syndrome is one of the most common illnesses, so don't be surprised if you're not the only one in this situation. You'll be able to exchange additional tips with those in the same boat as you.
Remember these general tips
Chew your food thoroughly, digestion starts as soon as food enters the mouth.
Avoid chewing-gum, it causes air to enter your digestive system and can provoke symptoms such as bloating and gas.
Avoid fizzy drinks and limit those that contain caffeine and alcohol.
Drink plenty of fluid, ideally water. Hydration plays a crucial role in the management of IBS symptoms. Indeed, drinking water can help alleviate both diarrhea and constipation.
Hoping these tips have been useful, I wish you a good trip. Don't forget that the most important thing, is to enjoy it as much as possible!
SOURCES
Dietitians of Canada. (December 30th, 2015). Directives pour une alimentation saine à l'intention des personnes qui souffrent du syndrome de l'intestin irritable. Retrieved from http://www.pennutrition.com/viewhandout.aspx?Portal=UbY=&id=JMznUQY=&PreviewHandout=bA==
El-Seraq, HB. (2003). Impact of Irritable Bowel Syndrome: prevalence and effect on health-related quality of life. Retrieved from http://www.ncbi.nlm.nih.gov/pubmed/12775997
Stephanie Clairmont. (January 10th, 2016). How to Cope with IBS on Vacation. Retrieved from http://www.stephanieclairmont.com/how-to-cope-with-ibs-on-vacation/
The following two tabs change content below.
Author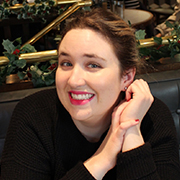 Member of the Quebec College of Dietitians (OPDQ) and Dietitians of Canada,Jef graduated from McGill University in December 2014. Recently graduated and passionate about culinary arts, Jef poses a simple, effective and practical look at daily meal planning. With this in mind, she works in conjunction with the mission of SOSCuisine…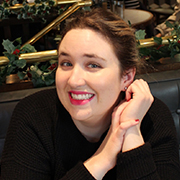 Latest posts by Jef L'Ecuyer (see all)