5 Tips to Optimise the Low FODMAP Diet
Are you trying to follow a low FODMAP diet to control your Irritable Bowel Syndrome (IBS), but your symptoms don't seem to disappear? Do you think you belong to the 25% for whom low FODMAP diets are not effective?  Before throwing in the towel, just follow these tips to stack the odds on your side.

1. Be rigorous
Are you really eliminating all FODMAPs? Stay strong! It has to be done only for a few weeks, so do it properly. Most people see a marked improvement within 2 weeks of rigorously following a low FODMAP diet. To give you a helping hand, follow our low FODMAP menus. All the hard work has already been done for you! Every week, a new menu and low FODMAP recipes are concocted for you, to guarantee better control of symptoms.
2. Control your stress levels
Easier said than done, you say! We all know that stress plays an important part both in the development of IBS and in the management of symptoms. It's all very well to be vigilant about your diet, but if you are always at the end of your tether, your efforts are most probably in vain. The solution? Keep aside a few minutes each day for yourself to set your priorities and relax. Physical activity can also help decrease your stress levels; yoga is particularly beneficial as it can help reduce IBS-related symptoms.
The following two tabs change content below.
Author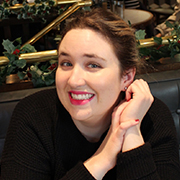 Member of the Quebec College of Dietitians (OPDQ) and Dietitians of Canada,Jef graduated from McGill University in December 2014. Recently graduated and passionate about culinary arts, Jef poses a simple, effective and practical look at daily meal planning. With this in mind, she works in conjunction with the mission of SOSCuisine…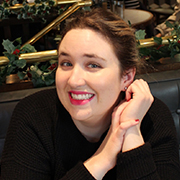 Latest posts by Jef L'Ecuyer (see all)