5 Tips to Optimise the Low FODMAP Diet
5. Watch out for other foods that trigger symptoms
Unfortunately, it is not only FODMAPs that can cause problems. As a matter of fact, people suffering from IBS often pin the blame on certain low FODMAP foods such as spices, chili peppers, fat and alcohol. You have to test your tolerance, but always bear in mind that you should not eliminate more foods than necessary. The aim is to keep the greatest possible dietary variety while reducing symptoms to the maximum.
If you are still unable to keep your IBS in check with these tips, you should go back to your gastroenterologist for further investigations and consult a dietitian for a personalized follow-up. You can also take a look at my article on complementary treatments for IBS, where I suggest other ways to manage symptoms.
SOURCES:Grundmann, O., & Yoon, S. L. (2014). Complementary and alternative medicines in irritable bowel syndrome: An integrative view. World Journal of Gastroenterology : WJG, 20(2), 346–362. http://doi.org/10.3748/wjg.v20.i2.346
Kavuri, V., Raghuram, N., Malamud, A., & Selvan, S. R. (2015). Irritable Bowel Syndrome: Yoga as Remedial Therapy. Evidence-Based Complementary and Alternative Medicine : eCAM, 2015, 398156. http://doi.org/10.1155/2015/398156
Pages:Previous page 1 2 3 4
The following two tabs change content below.
Author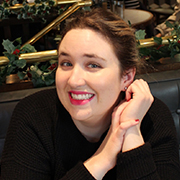 Member of the Quebec College of Dietitians (OPDQ) and Dietitians of Canada,Jef graduated from McGill University in December 2014. Recently graduated and passionate about culinary arts, Jef poses a simple, effective and practical look at daily meal planning. With this in mind, she works in conjunction with the mission of SOSCuisine…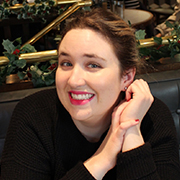 Latest posts by Jef L'Ecuyer (see all)