Rheumatoid Arthritis and Osteoarthritis – What Is the Best Diet to Reduce Inflammation?
I'm sure you'll agree when I say rheumatoid arthritis and osteoarthritis can REALLY damage your quality of life. On a daily basis, you've got to deal with pains and swollen joints. Often you have to abandon some of your favourite activities, like dancing, cycling and piano playing. What's more, anti-inflammatory medications have a host of side effects you could do without: fatigue, digestive issues, depression…
The good news is there are effective ways you can take control of your health and well-being. You are not a victim; you can play a part in your healing process.
In this article we will review everything you can do to improve your diet and therefore reduce inflammation and pain. After reading, you'll know all there is to know on the Mediterranean diet, vegetarianism, omega-3's and the microbiome to make healthy changes to your diet and live well with arthritis*.
One thing's for sure: a good number of north American dietary habits (now also found in Europe!) encourage inflammation. A few examples are the increased consumption of red meat, refined sugars, saturated fats and a low intake of fibers.
There aren't yet any conclusive studies showing a direct link between the modern diet (north American-type diet) and arthritis. However, we do know that these dietary habits have a role in the process of inflammation, which has an impact on arthritis. It's therefore likely future studies will demonstrate that poor dietary habits promote arthritis.
On the flip side, a diet high in fruits and vegetables, whole and unprocessed products, fish and olive oil (a Mediterranean diet) can help reduce inflammation markers.
Let's take a closer look…
*to improve the flow of the article, we use the term "arthritis" to encapsulate all forms of arthritis, such as rheumatoid arthritis, osteoarthritis, etc. When one form of arthritis is mentioned precisely, the recommendations apply to that one particularly.
The following two tabs change content below.
Author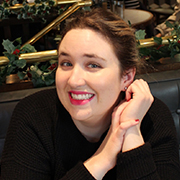 Member of the Quebec College of Dietitians (OPDQ) and Dietitians of Canada,Jef graduated from McGill University in December 2014. Recently graduated and passionate about culinary arts, Jef poses a simple, effective and practical look at daily meal planning. With this in mind, she works in conjunction with the mission of SOSCuisine…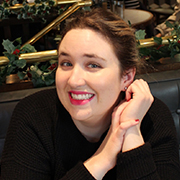 Latest posts by Jef L'Ecuyer (see all)