How to Carb Load Before a Race
Often, marathon runners experience severe fatigue at around the 30th km (after 90 minutes of running). This manifests as a strong desire to stop running. It's what's known as "hitting the wall". This happens because the body's glycogen (the principle fuel) stores in the liver and muscles are depleted and fat becomes the main fuel. Fat is a less effective fuel than glycogen, because it requires a lot more oxygen to produce the same amount of energy. That's why running speed decreases dramatically if fat becomes the main source of fuel.


Glycogen overloading—also known as carb loading—a few days before a marathon or half marathon helps optimize performance. You modify your diet and training to maximize the amount of glycogen in your muscles. A proper protocol followed faithfully will double your muscle's glycogen content. Note that this practice is not needed for 5 to 10km races.
Amount of muscle glycogen according to exercise level and nutrition
| | |
| --- | --- |
| | Muscle glycogen |
| Sedentary | 80-90 mmol/kg of muscle |
| Endurance athletes | 130-135 mmol/kg of muscle |
| Athletes that applied the carb loading protocol | 210-230 mmol/kg of muscle |
Protocols for glycogen overloading have evolved over time. According to the most recent research, the recommendation is to reduce running volume the days before the race (what's known as tapering) and adopt a carbohydrate rich diet (9 to 12g carbs / kg body weight) for three days before the race. To do that, you can increase your portions of starches and fruits, and reduce protein and fats. You can eat carbohydrate-rich snacks like dried fruits and fig bars. It's important to properly hydrate and include sweet drinks like sports drinks or fruit juice in order to get the recommended amount of carbohydrates. The day before the race, it's important to choose a meal rich in carbohydrates and low in protein and fat. That's why spaghetti is the popular choice before a race! It can be noted that it is completely normal for the number on your scale to increase while you're carb loading. That's because carbohydrates absorb water. So, no need to panic, the weight gain is due to water rather than fat, and won't harm your performance at all!
A personalized and precisely calculated plan will help you optimize your glycogen stores and your performance. In fact, it isn't that easy to eat so many carbohydrates, that's why it's important to plan your glycogen overloading. To get your three-day personalised carb loading plan adapted to your intolerances and dietary preferences, go to www.soscuisine.com/meal-plans/carb-loading/
The following two tabs change content below.
Author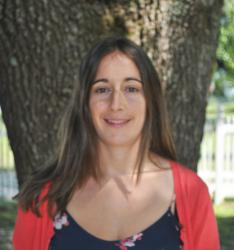 Kathryn Adel
Kathryn completed degrees in kinesiology and nutrition, as well as a Masters in Sports Nutrition. She is a member of OPDQ and of the Academy of Nutrition and Dietetics. She ran track and cross-country at a national level. Kathryn specializes in sports nutrition, weight loss, diabetes, as well as heart and gastrointestinal health.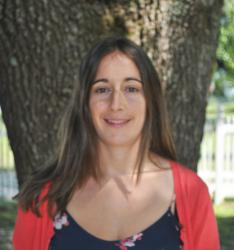 Latest posts by Kathryn Adel (see all)