Deciphering the Labelling for a Low FODMAP Diet
We have already seen which foods to avoid when following a low FODMAP* diet. Avoiding individual foods such as apples, honey or wheat is rather simple. What is more complicated is figuring out whether a food or dish consisting of several ingredients contains few or many FODMAPs! For example, how do you choose a bread or breakfast cereal? In such cases, you should know how to interpret the list of ingredients.
The list of ingredients and the Nutrition Facts label on the packaging of a food may seem complicated, but here some tips on how to read them and make the right low FODMAP choices for you.
Where are FODMAPs hidden in the ingredient list?
First, let's look at the ingredient list. To make your job easier and help you make right choices, here is a list of ingredients that contain FODMAPs and that can be found in certain foods:
agave syrup
chicory (root, powder, extract)
dried fruits, date puree
erythritol
garlic (powder, salt, extract)
high fructose corn syrup
honey
inulin
isomalt
juice and fruit concentrate
legume, chickpea, soy flours
maltitol
mannitol
onion (powder, salt, extract)
polydextrose
sorbitol
wheat, rye, barley
xylitol
N.B. Also bear in mind that the earlier an ingredient appears in the list of ingredients, the greater will be its amount in the food; and vice versa, if an ingredient appears at the end of the ingredient list, its presence in the product will be much less. Processed meats and fast food are often high in FODMAPs.
Are there low FODMAP sweetening ingredients?
Let us recall that FODMAPs are fermentable carbohydrates (sugars). This explains why a lot of sweetening ingredients contain FODMAPs! But the good news is that a low FODMAP diet need not be devoid of all sugars. Here is a list of the sweeteners that are usually well tolerated:
brown rice syrup
brown sugar
cane sugar
corn syrup
dextrose
glucose
icing sugar / powdered sugar
maple syrup
stevia
sucrose
sugar
The following two tabs change content below.
Author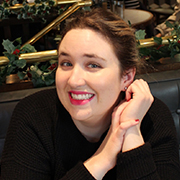 Member of the Quebec College of Dietitians (OPDQ) and Dietitians of Canada,Jef graduated from McGill University in December 2014. Recently graduated and passionate about culinary arts, Jef poses a simple, effective and practical look at daily meal planning. With this in mind, she works in conjunction with the mission of SOSCuisine…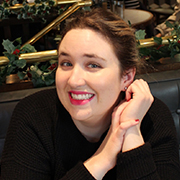 Latest posts by Jef L'Ecuyer (see all)