What to Eat and Drink When Practicing Winter Sports
Practicing a winter sport is a great way to stay active and appreciate winter. A proper diet can help you cope with the cold, improve your energy levels, and enable you to recover from your workouts. Here are a few strategies to optimize your diet and help you make the most of winter!


Calories and Carbohydrates
Winter sports like snowshoeing, cross country skiing, alpine skiing, snowboarding, and skating burn a lot of calories. It's estimated that you can burn on average between 400 and 600 calories per hour when you practice winter sports at moderate intensity, which is equivalent to between 1600 and 2400 calories for half a day. This expenditure increases with the intensity of the effort, shivering, and altitude. It's therefore vital to eat enough calories and carbohydrates to have enough energy.
Protein

If you're planning extended activities, it is important to ensure your meals and snacks contain protein to avoid feeling hungry soon after mealtimes. What's more, the heat produced by the digestion of protein is higher than when you digest carbohydrates or fat. This means eating protein can contribute to increasing your tolerance to the cold in the hours after you eat.
Fat
You must avoid eating too much fat before and during exercise. While fat provides plenty of calories, it is more difficult to digest. This means that the fries, poutines and cookies found in ski resort cafeterias are to be avoided!
Hydration
Even if you're not as thirsty when it's cold, you lose a lot of water when you practice winter sports, through sweating and breathing. What's more, the cold stimulates the production of urine, which increases water loss. Since there's often limited access to toilets, we tend to under-hydrate. Dehydration can cause a vasoconstriction of blood vessels, which makes it more difficult for the body to maintain an adequate body temperature and leads to feeling tired prematurely. It's therefore important to drink enough water before and after your activity. If you're exercising for several hours, it's a good idea to bring water with you. You can also opt for a thermos containing a warm drink to help keep you warm. Afterwards, a soup or hot chocolate with milk are good options to recover, rehydrate, and warm up.
The following two tabs change content below.
Author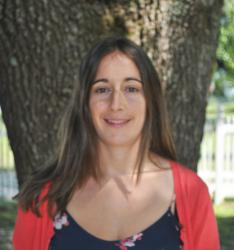 Kathryn Adel
Kathryn completed degrees in kinesiology and nutrition, as well as a Masters in Sports Nutrition. She is a member of OPDQ and of the Academy of Nutrition and Dietetics. She ran track and cross-country at a national level. Kathryn specializes in sports nutrition, weight loss, diabetes, as well as heart and gastrointestinal health.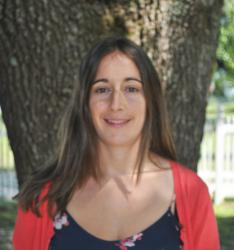 Latest posts by Kathryn Adel (see all)