Fibromyalgia and FODMAP: A Possible Solution?
Fibromyalgia (FM) affects between 2 and 4% of the population. Up until now, there are no efficient solutions to manage the symptoms associated with fibromyalgia (FM). However, according to a group of researchers, a low-FODMAP* diet could not only reduce gastrointestinal symptoms, but also improve quality of life and reduce pain for people affected by fibromyalgia.

What is Fibromyalgia?
Increasingly recognized by the medical community, fibromyalgia is a chronic syndrome described as a disorder in the nervous system's pain signalling management. This dysfunction causes symptoms like generalized pain, fatigue, trouble focusing, disrupted sleep and mood.
People affected by fibromyalgia can also suffer from other syndromes such as irritable bowel syndrome, migraines and difficulties concentrating.
Fibromyalgia and Nutrition
According to the Canadian Rheumatology Association guidelines, the first thing to do to manage FM symptoms is to put in place strategies that promote a healthy lifestyle, in conjunction with pharmaceutical treatment.
Unfortunately, there isn't quite enough evidence yet for me to recommend a specific diet to manage symptoms… however, if you have stomach aches, gas, cramps, diarrhea, constipation or other functional gastrointestinal symptoms, I strongly recommend you keep reading… you may well find a solution!
Low-FODMAP Diet
We know that a low-FODMAP diet has proven benefits when it comes to problems associated with Irritable Bowel Syndrome (IBS), and that it is therefore recommended to help drastically reduce these problems. But what about people suffering from fibromyalgia? Indeed, a low-FODMAP diet is efficient in 75% of IBS cases, not just to reduce gastrointestinal symptoms, but also to improve quality of life.
A group of researchers has been checking this out and results are very promising! It seems that a low-FODMAP diet can help people affected by fibromyalgia to significantly reduce gastrointestinal symptoms (diarrhea, constipation, stomach ache, wind, etc.). This type of diet can also reduce the symptoms associated with fibromyalgia and generalised pain.
Despite the fact we only have 2 studies with only a few participants to date, it can nonetheless be interesting to explore this type of diet in view of these encouraging results.
In my next article on fibromyalgia, I'll share 5 tips and tricks to cope with fibromyalgia.
*FODMAPs are fermentable carbohydrates that are partly responsible for causing symptoms in people with irritable bowel syndrome (IBS). For more info, read this article.
---
References
The following two tabs change content below.
Author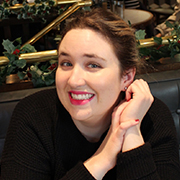 Member of the Quebec College of Dietitians (OPDQ) and Dietitians of Canada,Jef graduated from McGill University in December 2014. Recently graduated and passionate about culinary arts, Jef poses a simple, effective and practical look at daily meal planning. With this in mind, she works in conjunction with the mission of SOSCuisine…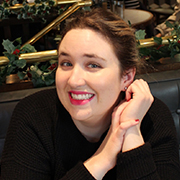 Latest posts by Jef L'Ecuyer (see all)