Fibromyalgia: 5 Diet Tips to Cope With It
In my previous article on fibromyalgia, I shared how a low-FODMAP diet can help manage its associated gastrointestinal symptoms. If this type of diet isn't for you, or if you have neither stomach aches nor other functional digestive issues, I have a few other tips to help you live better with fibromyalgia. Note that these tips are relevant for all members of your family, not just those affected by fibromyalgia.

1. Reduce your consumption of sugar and sweeteners
Replacing sugar by a sugar-alcohol (like for example opting for a diet soda or pop), isn't the solution. More and more studies agree that sweeteners also have a damaging effect on your microbiome, on obesity, etc. The solution is to reduce the quantity of sugar and sweeteners you consume each day. This can be as simple as choosing unsweetened yogurt over flavored ones, and reducing by a quarter the amount of sugar in a recipe.
2. Cook at home

Cooking with ingredients that are fresh and as unprocessed as possible, and eating at home with loved ones, that's what's important. You can even cook larger quantities and freeze the leftovers for when you don't fancy getting behind the stove. By cooking at home with fresh ingredients, you also avoid processed foods!
3. Drink less caffeine
It can be tempting to drink one, two and then three coffees if you're tired… but it isn't a great idea since tiredness will catch up with you sooner rather than later. If you're having trouble focusing, take a short walk outside or do a few minutes' exercise rather than pouring yourself another cup of coffee.
4. Don't eliminate foods from your diet without reason
A quick google search delivers dozens of "diets" that promise to solve all your problems, and it's tempting to give them a go! One thing to keep in mind, if a type of diet doesn't work for you and doesn't offer any benefits within a few weeks, don't continue with it, especially if it's restrictive.
Fibromyalgia is often associated with vitamin and mineral deficiencies. However, there is no need to take vitamins, minerals or other supplements in a preventative way, unless prescribed by your doctor. A balanced diet, without unnecessary restrictions, should be enough for all your vitamin and mineral needs.
5. Put some color on your plate
A varied, colorful diet, full of fruits and vegetables, whole grains, healthy fats and vegetable proteins may not solve all your problems, but it will give you a head start for good health.
Add to these tips a physical activity like swimming, brisk walking or yoga. Having a healthy weight or at least working towards a healthy weight should also be a goal. Studies demonstrate that losing weight, if necessary, can help improve the symptoms of pain and depression, as well as improve quality of life!
---
References
The following two tabs change content below.
Author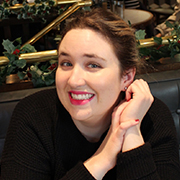 Member of the Quebec College of Dietitians (OPDQ) and Dietitians of Canada,Jef graduated from McGill University in December 2014. Recently graduated and passionate about culinary arts, Jef poses a simple, effective and practical look at daily meal planning. With this in mind, she works in conjunction with the mission of SOSCuisine…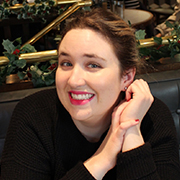 Latest posts by Jef L'Ecuyer (see all)