Sweeteners and Weight Loss: A winning Combination?
***To make this article easier to read, I use the term sweetener(s) to cover non nutritional/artificial/synthetic sweeteners.***
With the arrival of the new year and the resolutions that are taken at this time, losing weight is often a priority for many. This article doesn't focus on weight loss itself, as we have already covered this topic. Rather, I want to take a closer look at sweeteners and the impact they can have on your weight…
Indulging your sweet tooth, without worrying about calories… Sounds tempting, doesn't it? It seems practically too good to be true… And, according to the latest studies, it may really be too good to be true! It seems that weight management isn't just about calories, even calorie-free sweeteners can have an effect on our bodies.
To get a clearer picture, let's take a look at the latest scientific studies that review the effects of sweeteners on our body and weight. I'll then offer you some tips to easily reduce your sugar consumption without resorting to sweeteners.
Sweeteners: Calorie Free… Really?
Of course, if the packaging of a product containing sweeteners claims there are no calories, that's true. However, and despite what has long been believed, the latest studies (see references at the bottom of the page) suggest that it isn't because a product contains no calories that it is good for your weight, on the contrary!
In fact, sweeteners impact on several of the body's metabolic pathways. The studies indicate that if you create an imbalance between sweet taste and calorie intake, the body tends to want to rebalance this lack of calories and encourages you to eat by activating appetite.
Let's look at a concrete example. You drink a soft drink containing sweeteners. Your body perceives the sweet taste and waits for the calories that should come from sugar. However, because this sugar has been replaced by sweeteners, even if the drink is sweet, it doesn't give your body any calories. To redress this imbalance between sweet taste and calorie intake, your body will react by increasing your appetite and inciting you to eat more at your next meals to obtain the calories it did not receive from the drink!
You'll probably want to know whether these studies were done on humans? With sufficiently large population samples? Unfortunately, no. Without going into ethical questions, studies of this type are not easy to execute on humans. We therefore have to turn to studies done on fruit flies (yes, you read that right), or mice.
So, What Can We Do?
Without human studies confirming these results, it's difficult to say whether or not you should avoid sweeteners altogether. However, if you're used to replacing sugar with different sweeteners throughout your diet, it may be a good idea to review your habits.
If you're trying to lose weight while remaining healthy, why not take a look at this article "5 Tips for Healthy Weight Loss" and check out our Weight Loss Meal Plans?
Here are a few solutions to reduce your sugar intake:
It goes without saying that the first thing to do is to reduce your intake of soft drinks and other sweet products as much as possible (or even eliminate them completely).
In your desserts, reduce the quantity of sugar by a quarter. It won't make a big difference on taste… but you'll be eating 25% less sugar!
Instead of opting for flavored yogurt (which often contains added sugar or sweeteners), have half natural yogurt, half flavored yogurt. Or better still, mix a little bit of unsweetened apple sauce to natural unsweetened yogurt!
Cook at home. You may be surprised at the amount of added sugar in restaurant dishes and processed foods. By cooking at home, you control the amount of sugar that ends up on your plate and in your body.
At the risk of repeating myself, the best thing to do in this case is not to replace sugar with sweeteners, but to reduce your intake of sugar!
READ ALSO >> Sugar Coated: Is Sugar the New Tobacco?
READ ALSO >> Do you know where sugar hides?
READ ALSO >> Sugar: How much should we be consuming?
---
References
The following two tabs change content below.
Author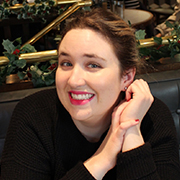 Member of the Quebec College of Dietitians (OPDQ) and Dietitians of Canada,Jef graduated from McGill University in December 2014. Recently graduated and passionate about culinary arts, Jef poses a simple, effective and practical look at daily meal planning. With this in mind, she works in conjunction with the mission of SOSCuisine…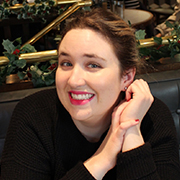 Latest posts by Jef L'Ecuyer (see all)