Food and Wine Pairings: The Basic Rules
Matching up wines and foods is important to create a beautiful harmony in a meal. While there are many books, magazines and websites with detailed guidelines on how to pair food and wine, there are some simple basic rules that you can learn and apply in no time. I will show you how to pair some great recipes that will impress your guests.

The most basic element of food and wine pairing is creating a balance between the "intensity" of the dish and the "intesity" (or body) of the wine: Fist and foremost, the wine should not overpower the dish and vice versa. For the wine it is mostly a matter of alcohol level and perceptions of tannins (from the grape skins). In general, a white wine is less intense than a red wine. Hence, white wine will be more appropriate to match a fish or a white meat dish, and a red wine will be best to match a more robust dish featuring red meat. Through this, of course, there are several nuances. Do not hesitate to take a food and wine pairing class to gain more confidence. The following infographic may help you choose your wine:
Here are some suggestions of great festive dishes with my suggestions for wine pairing.
Scallop Ceviche
"Ceviche" [pr. seh-VEE-chee] is a Peruvian specialty popular throughout Latin America, consisting of raw fish or shellfish marinated in lime juice. The acid in the lime juice tenderizes the raw fish while turning the flesh opaque, giving it the appearance and appeal of cooked fish. Onions, tomatoes and peppers are often added to the marinade.
Suggested pairing: Dry white wine, sparkling, champagne
Rutabaga and Potato Gratin with Oregano
This delicious gratin dish will please all your guests. Its flavor is delicate and slightly scented with oregano. Try also our recipe for Scalloped Potatoes.
Suggested pairing: Dry white wine, sparkling, champagne or full-bodied white wine
Fish Fillets à la Provençale
These fish fillets are simple to make and really tasty. The combination of pesto garnish and sundried tomatoes reminds you of Provence!
Suggested pairing: Full-bodied white wine
Basil Crisp Chicken Breast
This recipe is ideal to entertain, because it is original and easy to prepare. The breadcrumbs coating gives the chicken a superb crunchy texture. A delight!
Suggested pairing: Full-bodied white or light red wine
French-Style Flank Steak
This classic bistro dish is as good (even better!) than at the restaurant. Choose your piece of meat carefully, since that's what makes all the difference!
Suggested pairing: Full-bodied red wine
Cherry Clafouti
This light and not too sweet dessert is a wonderful way to end a good meal. Do you dare to try it?
Suggested pairing: Sweet wine
To read: 7 Perfect Beer and Food Pairings
The following two tabs change content below.
Author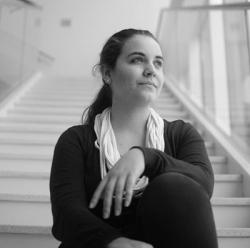 Jeanne Dumouchel
A graduate of the UQAM in Communication (digital media) and a connoisseur of culture in all its forms, Jeanne has been the social media community manager for SOSCuisine since 2016. She also collaborates on the creation of content for the blog. SOSCuisine helps her to shop and eat better every day.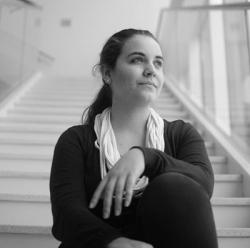 Latest posts by Jeanne Dumouchel (see all)