It's time for some persimmon
The persimmon – also known as kaki fruit, as it grows on the Diospyros kaki tree – is cultivated in the Mediterranean region, United States, China and Japan, where it is the national fruit.
Imagine a large, delicate and smooth skinned tomato whose flesh is bright orange and shiny, growing on a tree, which is 15m high and which bears these fruits on bare branches in the middle of winter.
The two most common varieties are the "Hachiya", round with a slightly elongated base and the "Fuyu", which are much smaller and more tomato-shaped, but less tastier than the "Hachiya".
Unlike most other fruits, persimmons are at their best when their skin takes on a dull and wrinkled appearance and they have a soft texture. Make sure to choose only very ripe fruits and handle them with care, as they are fragile. If they are firm to touch, let them ripen at room temperature.
To eat this fruit, simply remove the crown, cut it in half lengthwise and scoop out the soft flesh with a spoon: they are tangy-sweet and juicy with a vanilla-like flavour.
If eaten unripe, the "Hachiya" variety leaves an astringent and bitter taste in the mouth, due to its high tannin content, but will taste sweet once the fruit is fully ripened. This is however not the case with the "Fuyu" variety, which may be eaten when still firm, since it has an apple-like texture. So try out this quick-fix dessert. Happy eating!
Originally published in the Journal de Montréal on November 11, 2006.
The following two tabs change content below.
Author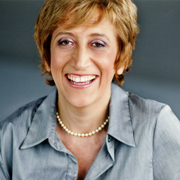 Cinzia Cuneo, founder of SOSCuisine.com, never wanted to neglect the quality of her food. She shares her special expertise to make good food quickly and without complications!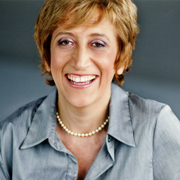 Latest posts by Cinzia Cuneo (see all)