Long Live rhubarb!
I am going to start a new tradition with this column. From now on, I will try and concentrate on all things 'local'. Each week, we'll talk about early fruits and vegetables in the marketplace, and also suggest recipes that include them.
Let's start off this series with rhubarb. Originating in Northern Asia, this plant was cultivated for a long time in China for medicinal purposes. It's only during the early 19th century that people started consuming it in North America and the Scandinavian countries.
As a matter of fact, it grows during early spring here, thereby providing vitamins, minerals and fibers, which are so necessary after a long and hard winter.
Only the stalks are edible. The leaves are not, and they should be removed, before washing the stalks well for preparation. To compensate for its strong tart flavour, rhubarb is generally prepared with a huge amount of sugar, which makes dishes with a rhubarb base pretty high in calories.
Having said this, if you soak the stalks in water with a pinch of salt for a few minutes before cooking them, it will reduce the tartness of the rhubarb. As a result, you'll need to use less sugar.
So, try my recipe for Rhubarb Crumble. It is as easy to make, as it is delicious.
Originally published in the Journal de Montréal on May 30, 2009.
The following two tabs change content below.
Author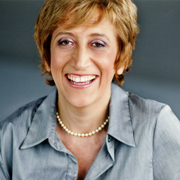 Cinzia Cuneo, founder of SOSCuisine.com, never wanted to neglect the quality of her food. She shares her special expertise to make good food quickly and without complications!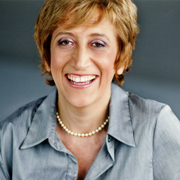 Latest posts by Cinzia Cuneo (see all)