Making the Best Low FODMAP Choices at Restaurants
Asian:
Sushi is a good choice, as long as it doesn't contain high-FODMAP ingredients such as avocado, asparagus, etc.
Fried rice and stir-fried rice noodles and vegetables are mostly low in FODMAPs. Simply ask for a preparation with no onion, shallots or garlic and check the sauces. Avoid tempura dishes, since tempura is made from wheat.
Breakfast:
Enjoy an omelette (made with lactose-free milk or almond milk) with low-FODMAP vegetables served with cubed potatoes. Ask for gluten-free bread.
For dessert, you can opt for flourless cakes (avoid pistachio or cashew nut flours which are high in FODMAPs) and most sorbets and granitas (avoid fruit-based ones with high FODMAP content).
If you know beforehand that you're going to eat at a restaurant, check the menu online before stepping out to get an initial idea and bring with you the list of the high FODMAPs foods and the one of the low FODMAPs foods.
As you can see, with a little preparation, you can continue to enjoy a good meal at the restaurant from time to time!
Pages:Previous page 1 2
The following two tabs change content below.
Author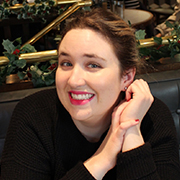 Member of the Quebec College of Dietitians (OPDQ) and Dietitians of Canada,Jef graduated from McGill University in December 2014. Recently graduated and passionate about culinary arts, Jef poses a simple, effective and practical look at daily meal planning. With this in mind, she works in conjunction with the mission of SOSCuisine…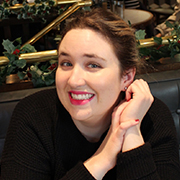 Latest posts by Jef L'Ecuyer (see all)