Migraines and Diet: Is There a Link?
Migraines are no fun! Suffering from them myself, I know how debilitating they can be. Each person experiences them differently, whether through a heightened sensitivity to noise, light or smells, vision problems, and all this with headaches that vary from very uncomfortable to nearly unbearable.
Despite the fact the medical community doesn't understand the process behind migraines yet, certain trigger foods have been identified. Each person being different, these foods aren't the key to success for everyone, but they might provide a possible solution for some.

Trigger Foods
A multitude of factors has been identified by some as being triggers. Among these, some are foods. The main culprits are:
Aged cheeses
Alcohol
Chocolate
Citrus fruits
Excess caffeine
Nitrates (preservatives in meat and processed meats)
MSG
Sulfates
Fatty, salty foods (fast foods)
It is to be noted that you don't need to remove all these foods from your diet. They can serve as examples for you to make your own tests and observations. If you already know which foods cause you issues, you can remove them from your menu.
How Can You Identify Trigger Foods?
The best thing is to keep a food journal and also include other factors that may influence your migraines (levels of stress and energy, sleep habits etc.). This should give you a hand to identify which elements trigger your migraines.
My Tips Against Migraines
I'm of the opinion that a healthy lifestyle helps to better control and reduce the frequency of migraines. Of course, medication prescribed by a doctor can also be part of a healthy lifestyle for someone suffering with migraines. Here are 6 tips for a healthier lifestyle:
Each person is different, but you should get on average 7 to 8 hours of sleep a night to properly rest. Other than resting, sleeping enough, or not, has repercussions on your overall wellbeing, as mentioned in the article The Importance of Sleep.
Eat at regular times
Exercise regularly
Make sure you drink enough, especially water
Limit your caffeine and alcohol intake
Caffeine being a stimulant and alcohol a relaxant, they can both influence the nervous system and trigger migraines.
Be mindful that caffeine isn't just present in coffee, you'll also find it in tea, energy drinks, chocolate, etc.
Reduce your stress levels
Easier said than done, but it really is worth trying seeing as stress is one of the principle triggers for migraine sufferers.
These tips aren't useful just for migraine sufferers, but for anyone looking to improve their lifestyle. The best thing to do is to uncover the triggers, whether food or other. For me, certain strong food smells and periods of intense stress definitely trigger a migraine. Share your experiences in the comments section!
---
References
The following two tabs change content below.
Author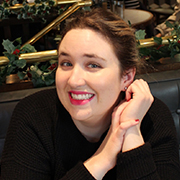 Member of the Quebec College of Dietitians (OPDQ) and Dietitians of Canada,Jef graduated from McGill University in December 2014. Recently graduated and passionate about culinary arts, Jef poses a simple, effective and practical look at daily meal planning. With this in mind, she works in conjunction with the mission of SOSCuisine…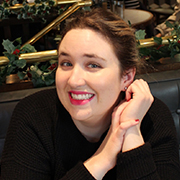 Latest posts by Jef L'Ecuyer (see all)