6 Essential Accessories For Working Out At Home
No time to go to a fitness center? No babysitter for the children? Find yourself outside the city for work or a vacation? We admit that it is not always easy to stick to a fixed schedule when it comes to exercising! To overcome this difficulty and to help keep you motivated for staying active, here are six versatile and inexpensive training tools to help you working out at home.
1) Yoga mat
A must-have for yoga enthusiasts or simply for some floor exercises, this mat will allow you to be comfortable during your workouts. The most important element to consider in choosing a yoga mat is its size. The length of the mat should match your size and its width should be a few inches wider than the width of your shoulders. To be comfortable, it must be thick enough to cushion the weight of your body when you are on the knees or sitting.
2) Elastic stretching band
An elastic band is excellent for on-the-go exercises. There are several manufacturers on the market that offer products with different levels of resistance. There is something for everyone! In addition, this accessory takes up very little space in a bag or suitcase, so taking it with you is easy. Before making your purchase, ask yourself what is the purpose of your workouts and the movements you want to perform. The answers to these questions will allow you to choose the right resistance, often associated with a given color. Ideally, start with a medium resistance and then increase it gradually. Generally, it is enough to shorten the elastic band to obtain a greater resistance. Note that each manufacturer has their own color selection. A red band at company "X" may be equivalent to a blue band at company "Y". Make sure to read the description carefully.
3) Foam Roller
A foam roller is generally used as a self-massage tool in order to facilitate muscle relaxation. But did you know that it can also serve as an unstable base to increase the level of difficulty of some floor exercises? The roller allows for weight distribution and thus better controls the pressure on the area you are targeting.
The following two tabs change content below.
Author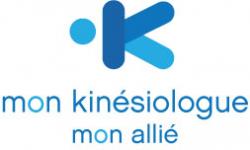 61Fédération des kinésiologues du Québec_desc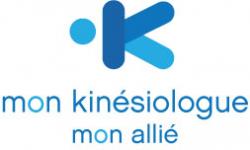 Latest posts by Fédération des kinésiologues du Québec Mon kinésiologue (see all)