6 Essential Accessories For Working Out At Home
4) Exercise ball
Excellent for working on stabilizing your trunk muscles, an exercise ball can also be combined with other accessories such as free weights or a yoga mats to solicit your lower and upper limbs. In addition, it can be used to replace a chair or a training bench, helping to improve your posture by further soliciting the abdominal muscles. To optimize your exercises, choose a ball according to your size. For example, if you measure less than 5'1″, opt for the 45 cm ball. A 55 cm ball will be recommended for heights between 5'1″and 5'7″, while a 65 cm ball will be more suitable for sizes from 5'8 "to 6'1". In short, make sure that the size of the ball corresponds to your size, by verifying the information on the packaging or from consulting with a sales employee.
5) Free weights
Free weights, also called dumbbells, are weights used for strengthening a specific region. Simple to handle, targeted muscle work is possible with the use of this type of weight as it reduces the compensation by the strongest muscles. The only problem with using this tool is trying to increase the resistance. In fact, a higher level of difficulty often requires a higher weight load and, therefore, the use of a new weight. Thus, we recommend the use of adjustable dumbbells to facilitate storage and especially to save money!
6) Training apps
Android and Apple users know that there are a multitude of mobile phone training applications available. Whether it is one which allows you to measure your distance traveled during a race, the number of steps you've taken daily, to keep track of your caloric intake/expenses or simply to track the amount of time you've worked out for, they are all helpful depending on your goals. A free trial version is generally available for the majority of these applications, many of which offer different options for subscription.
In conclusion, training at home offers several great benefits. Everything is generally inexpensive, your program fits perfectly within your schedule and with the help of just a few accessories it is possible to vary your exercises. Don't hesitate to consult with an accredited kinesiologist to establish a simple workout program at home. Many of these professionals also offer to travel within the city, allowing you to meet in the comfort of your own home.
Pages:Previous page 1 2
The following two tabs change content below.
Author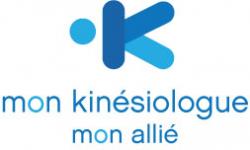 61Fédération des kinésiologues du Québec_desc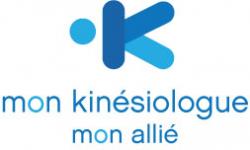 Latest posts by Fédération des kinésiologues du Québec Mon kinésiologue (see all)