Spelt, a Forgotten Grain That Is Becoming Trendy Again
Among the old grains that we can find once again on the supermarket shelves, often in an organic version, is spelt, which holds a special place because of its taste, versatility and nutritional qualities. The experts are divided on its origin, but it says in the Bible that this cereal was known and cultivated by the people of ancient Egypt. Spelt (Triticum speltum) was a very important food for the ancient Romans, as well as for the Gallic and Germanic populations, hence where its name "wheat of the Gaul's" comes from. Its yield is very low compared to other cereals, especially that of wheat, corn, or rice, which is why its cultivation decreased gradually over time, until disappearing almost completely.
Nowadays, this grain has been rediscovered for its nutritional qualities: it is a good source of fiber, especially insoluble fiber, and is rich in magnesium, zinc, iron and other minerals and vitamins. It also contains more protein than other grains. Despite the fact that it does contain gluten, it is of a better quality than that of wheat and is, therefore, better tolerated by gluten-intolerant people (but should still be avoided by celiacs).
Spelt flour is used in baking where it can entirely or partially replace wheat flour. As a whole grain, it can be incorporated into various preparations such as soups and salads. Depending on the type of grain you use, it might need to first be soaked for about 30 minutes before cooking in a pot of boiling salted water. Even well cooked, the grains stay a little bit crunchy, with a slight taste of hazelnut.
If you can find it, I advise you to try the type grown in Italy in the region of Garfagnana, Tuscany. The spelt grown by the farmers of this region has the designation, "farro della Garfagnana", and is protected via the PGI (Protected Geographical Indication) of the European Union.
Try some of our recipes that feature spelt:
Pesto-flavoured Spelt Salad
Mediterranean Spelt Salad
Sunchoke and Kale Sauté
Country Style Soup with Spelt
Tuscan Soup of Beans and Spelt
The following two tabs change content below.
Author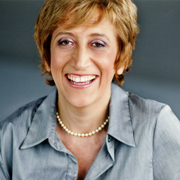 Cinzia Cuneo, founder of SOSCuisine.com, never wanted to neglect the quality of her food. She shares her special expertise to make good food quickly and without complications!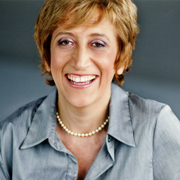 Latest posts by Cinzia Cuneo (see all)