What are sulphites and sulphite sensitivity
Sulphites are one of the top 10 allergens identified by Health Canada. They also have a bad reputation…. They're blamed for a plethora of problems, from migraines to allergic reactions. But what's the real situation? Allow me to share what sulphites really are, how to identify them in foods, as well as a solution for those who need to avoid them.

Sulphites… What are they?

Basically, sulphite are substances that are naturally present in certain foods. They can also be added to foods as a preservative. They preserve the color of some foods (such as deli meats) and to prevent the growth of bacteria and fungus, thereby delaying the expiry date.
Does everyone need to avoid them?
Unless you are allergic or intolerant, there is no reason why you would need to completely eliminate sulphites from your diet. You wouldn't avoid nuts if you weren't allergic, it's the same principle. Of course, if you eat nothing but deli meats and wine (two foods that contain sulphites), you would certainly benefit from varying your diet.
Sensitivity or allergy?
Despite being in the list of top allergens in Canada, people who are sensitive are said to be intolerant to sulphites.
So, why are they classed as an allergen?

According to Health Canada, sulphites are one of the principal allergens because they can cause reaction similar to those caused by allergies (breathing difficulties, skin reactions, nausea, etc.)
Those who have a negative reaction after eating a food or product containing sulphites will benefit from removing them from their diet. However, it's good to know that the sulphite content can vary greatly depending on the food (and the brand). It can therefore be interesting to do a few tests with small amounts of sulphite-containing foods before deciding whether to completely eliminate them from your diet.
READ MORE » Common Allergies: Nuts, Fish and Seafood, Sesame
READ MORE » Common Food Allergies: Peanuts, Wheat, and Milk
READ MORE » Common Allergies: Mustard, Eggs, Soy
The following two tabs change content below.
Author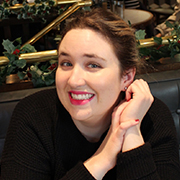 Member of the Quebec College of Dietitians (OPDQ) and Dietitians of Canada,Jef graduated from McGill University in December 2014. Recently graduated and passionate about culinary arts, Jef poses a simple, effective and practical look at daily meal planning. With this in mind, she works in conjunction with the mission of SOSCuisine…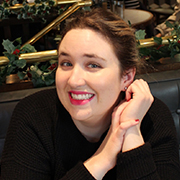 Latest posts by Jef L'Ecuyer (see all)