Three Tips to Prevent Alzheimer's Disease
Dementia is a syndrome in which memory, reasoning, behavior and the ability to perform daily living activities are impaired. Although dementia primarily affects older people, it is not a natural or inevitable consequence of ageing. Nevertheless, there are 50 million people living with dementia in the world, and every year there are nearly 10 million new cases. Alzheimer's disease is the most common cause of dementia and is thought to be responsible for 60-70% of cases.
Several recent studies have shown a relationship between the development of cognitive impairment and dementia with lifestyle- related risk factors, such as physical inactivity, tobacco use, unhealthy diets and harmful use of alcohol. The World Health Organization (WHO) recently published new recommendations related to Alzheimer's disease. Here are three tips to help you reduce your risk of developing Alzheimer's.
1) Adopt a Mediterranean diet
Studies suggest that strict adherence to a Mediterranean diet is associated with a lower risk of Alzheimer's disease. The Mediterranean diet is characterized by a high intake of plant based foods, namely whole grains, vegetables, fruits, legumes, nuts and olive oil. It also relies on regular consumption of fish and poultry, as well as moderate consumption of red wine, dairy products and eggs. Moreover, it is distinguished by a low consumption of sweets and red meat. It is represented by a pyramid.
More specifically, the following dietary advice is recommended to reduce the risk of Alzheimer's disease:
Make sure you eat fruits, vegetables, legumes, nuts and whole grains daily.
Consume at least 400 g (5 servings) of fruits and vegetables per day, excluding starchy vegetables such as potatoes, sweet potatoes and corn.
Prioritize unsaturated fats, which can be found in fish, avocado, nuts, seeds, olive and canola oils, among others.
Limit your intake of added sugars to less than 10% (ideally less than 5%) of your total daily energy intake. This equates to 50g or 12 teaspoons (or ideally 25g or 6 tsp) for a person consuming about 2000 Calories per day.
Limit your intake of total fat, saturated fat (found in red meats, butter, palm and coconut oils, cream, cheese, bacon and ghee, for example) and trans fats, within 30%, 10% and 1% of your total daily energy intake respectively.
To help you, SOSCuisine has designed an Alzheimer's meal plan based on the Mediterranean diet and which takes into account the recommendations listed above.
The following two tabs change content below.
Author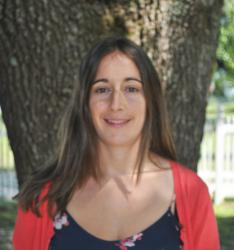 Kathryn Adel
Kathryn completed degrees in kinesiology and nutrition, as well as a Masters in Sports Nutrition. She is a member of OPDQ and of the Academy of Nutrition and Dietetics. She ran track and cross-country at a national level. Kathryn specializes in sports nutrition, weight loss, diabetes, as well as heart and gastrointestinal health.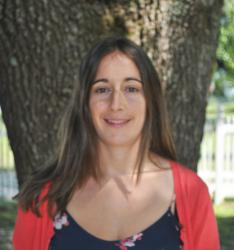 Latest posts by Kathryn Adel (see all)