Top 5 best food novels
When writers weave magic with their words, we can actually taste a dish or inhale an aroma they describe.
So for all you book and food lovers out there, SOSCuisine has compiled its top 5 best food novels.

Chocolat
Joanne Harris, 1999
The theme and finesse of this first volume in the trilogy will satisfy your sweet tooth. Its tale revolves around the arrival of Vianne Rocher and her daughter in Lansquenet, a peaceful and conservative little French village. The locals are quickly intrigued by this pretty lady who decides to set up something unusual in the village: a chocolate shop. Pleasure and decadence on the menu!
What to eat while reading: Chocolate Fondue
The Belly of Paris 
Emile Zola, 1873
How could we not include this classic in our list? Emile Zola describes the gulf between the bourgeoisie and the working class through food. The novel tells the story of a young man who escapes from the penal colony of Cayenne and gets a job as an inspector in Les Halles, the ultimate landmark of gastronomy and opulence in Paris.
What to eat while reading: Sausage Burger
Eat, Pray, Love
Elizabeth Gilbert, 2006
Were you inspired by the author's epicurean and spiritual narrative? In the wake of a painful divorce, the heroine embarks upon a long journey that will awaken her senses. Her stopover in Italy makes us literally experience the pleasures of la dolce vita. The author describes the flavours, textures and aromas so well that we can almost taste the gelati and relish the spaghetti ai quattro formaggi with the heroine.
What to eat while reading: Linguine Alfredo
Babette's Feast
Karen Blixen, 1958
A gourmet meal can change a life. This is the message behind the novel, Babette's Feast. This story revolves around the character of Babette, a Frenchwoman exiled to Norway, who works as a maid for an austere family. When she wins a large sum in a lottery, she decides to use her fortune to prepare a superb gourmet dinner, a veritable feast that will have a magical effect on the guests.
What to eat while reading: "Gravad Lax"
The Joy Luck Club
Amy Tan, 1989
Food is omnipresent in this novel that focuses on four Chinese American immigrant families living in San Francisco. In a club known as The Joy Luck Club, three mothers and four daughters share stories about their lives while playing the Chinese game of mahjong for money and feasting on a variety of foods.
What to eat while reading: Coconut-flavoured Chicken and Shrimp Soup
And you, what is your favourite food novel?
The following two tabs change content below.
Author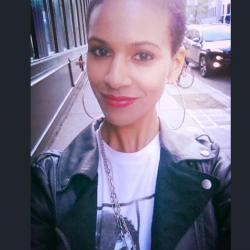 A graduate of UQAM and the University of Montreal, Émilie has been a freelance communications expert since 2012. A foodie and passionate about new technologies, she's always on the lookout for trends and loves to share fascinating tidbits on social media.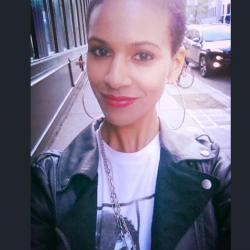 Latest posts by Emilie Zaoré (see all)