Is Turmeric Beneficial for Health and for Athletes?
Turmeric is an orange-yellow spice originating from South Asia and is particularly popular in Indian cuisine hence its nickname "Indian Saffron". Its active ingredient, a polyphenol called curcumin, gives it antioxidant and anti-inflammatory properties. Thus, it can be increasingly found in the form of supplements and in various products. So, should we go so far as to take a turmeric supplement? It's a good time to explore this question!

What are the benefits of turmeric for health and for athletes?
The consumption of turmeric can have beneficial effects in the prevention and treatment of various health problems including cancer, inflammatory bowel disease, arthritis, cardiovascular disease and metabolic syndrome. In athletes, the consumption of turmeric could help reduce inflammation and accelerate post-workout recovery.
Inflammatory bowel diseases
Some studies suggest that the consumption of turmeric, thanks to its anti-inflammatory properties, could exert beneficial effects in people with Crohn's disease, ulcerative colitis and irritable bowel syndrome (IBS).
Arthritis
According to a meta-analysis of eight clinical studies, a dose of 1000 mg per day of curcumin taken for 8 to 12 weeks can help reduce the symptoms of arthritis (especially pain and inflammation) in a manner similar to taking non-steroidal anti-inflammatory drugs such as ibuprofen and Diclofenac Sodium.
Cardiovascular diseases and Metabolic Syndrome
Consumption of turmeric can help reduce oxidative stress, inflammation and blood pressure as well as improve insulin sensitivity in people with cardiovascular disease and/or metabolic syndrome. Taking 1000 mg daily of curcumin has been associated with a decrease in triglycerides and LDL cholesterol. According to one study, curcumin could be used in conjunction with statins to help control hyperlipidemia.
Cancer
Studies show that turmeric can inhibit the proliferation of cancerous tumors for various types of cancer including ovarian, prostate, uterine, lung, esophagus, thyroid, and breast cancers as well as leukemia.
Sports performance
Turmeric supplements are popular amongst athletes due to their anti-inflammatory effects. But are they really effective? Clinical studies suggest that turmeric can help reduce exercise-induced inflammation and muscle damage as well as speed up post-exercise recovery, thereby improving athletic performance. In these studies, doses of curcumin ranging from 50 mg to 200 mg were used. On the other hand, these effects were mainly observed following weight training involving eccentric contractions. Thus, a turmeric supplement is not necessarily effective for all types of sports. In addition, although antioxidant supplements such as turmeric may accelerate post-exercise recovery in the short term, high doses have also been associated with reduced long-term training benefits by interfering with the signaling necessary to stimulate adaptation to training.
The following two tabs change content below.
Author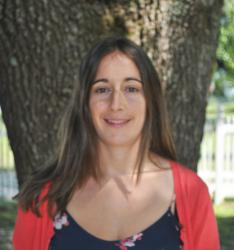 Kathryn Adel
Kathryn completed degrees in kinesiology and nutrition, as well as a Masters in Sports Nutrition. She is a member of OPDQ and of the Academy of Nutrition and Dietetics. She ran track and cross-country at a national level. Kathryn specializes in sports nutrition, weight loss, diabetes, as well as heart and gastrointestinal health.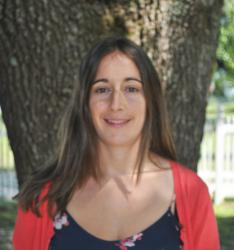 Latest posts by Kathryn Adel (see all)