Versatile Vinegar
Used for over thousands of years as a food preservative, as a condiment and for its therapeutic properties, vinegar is basically a wine that turns sour on coming into contact with air (the word derives from the French vin-aigre, meaning sour wine). In the olden days, every family that had access to leftover alcohol (wine in most cases), could make its own vinegar at home in a container reserved for this purpose.
It is only in 1864 that Louis Pasteur solved the mystery of vinegar when he discovered that a bacterium carried by dust in the air was responsible for its creation: when alcohol is exposed to oxygen-rich air, it gets transformed or fermented into acid. As the process continues, bacteria develop on the surface to form a thin whitish scum, called "mother of vinegar", till the entire alcohol is transformed into vinegar.
From a nutritional point of view, vinegar is a good source of antioxidants. Recent studies have shown that consumption of vinegar at mealtimes regulates blood sugar, among other things.
When choosing vinegar, simply let your taste buds guide you, depending on the type of usage you have in mind: Wine vinegars, red or white, natural or flavoured, are ideal for vinaigrettes and sauces. Cider and rice vinegar are sweeter and they go very well with Asian dishes. Pure white vinegar, which is sold by the gallon, is reserved for pickling and… cleaning purposes.
As for balsamic vinegar, I'll tell you about it next time.
Try our Classic Vinaigrette recipe
Originally published in the Journal de Montréal on February 27, 2010.
The following two tabs change content below.
Author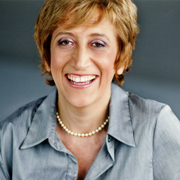 Cinzia Cuneo, founder of SOSCuisine.com, never wanted to neglect the quality of her food. She shares her special expertise to make good food quickly and without complications!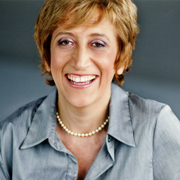 Latest posts by Cinzia Cuneo (see all)