4 Questions for a Sports Dietitian (Part 1)
We asked our people on Facebook if they have any question for a Sports Dietitian. Here are the most interesting ones with answers by Kathryn Adel, Sports Dietitian. To read part 2, click here.
Question #1: Tofu and soy milk are healthy options. Soy contains oestrogen which increases cellulite and can slow weight loss. Is this true or how much can I drink a day?
– Isabelle D.
Soy contains healthy unsaturated fats and fibers, which are beneficial for your heart. Soy can also protect against breast and prostate cancers. According to the most recent data, phytoestrogens in soy do not have damaging effects on health, do not affect body weight and do not increase cellulite. There is no specific recommendation regarding how much soy to consume, but it can be part of a varied and balanced diet and it is completely safe to eat soy foods in moderation, even daily. Actually, menopausal women who want to reduce hot flashes are advised to eat a portion of soy a day.
Soy remains a subject of debate and it is possible that excessive consumption could be damaging to health. The healthiest soy based foods, and therefore those you need to prioritize, are fermented and minimally processed, for example tempeh, natto, miso and soy sauce. Here are a few recipes to include soy foods in your diet:
Question #2: Some health coaches advise taking protein supplements after training. Is this necessary, and if so, how much?
– Geneviève R.
The amount of protein you need after training depends on the intensity, duration, and frequency of your activities. It is especially important to eat a large portion of protein (10 to 30g depending on the sport and your energy needs) soon after working out (30-45 minutes) for those training in hypertrophy to gain muscle mass, as well as for athletes that have several training sessions per day.
For amateur athletes, the daily recommended amount of protein is around 1.2g of protein per kg of body weight. In general, if you make sure to have a source of protein at every meal, as well as one protein-rich snack per day, that should be enough to cover your daily protein needs. In that case, eating a lot of protein after a sporting activity is not mandatory. However, eating a protein-rich snack can be useful after a workout to avoid getting too hungry later.
The following two tabs change content below.
Author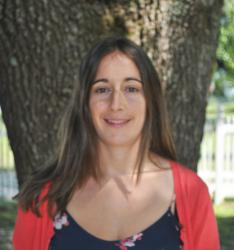 Kathryn Adel
Kathryn completed degrees in kinesiology and nutrition, as well as a Masters in Sports Nutrition. She is a member of OPDQ and of the Academy of Nutrition and Dietetics. She ran track and cross-country at a national level. Kathryn specializes in sports nutrition, weight loss, diabetes, as well as heart and gastrointestinal health.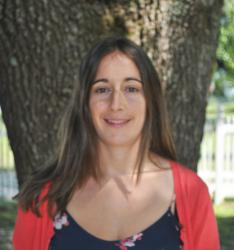 Latest posts by Kathryn Adel (see all)