FODMAPs, Endurance Sports, and Runner's Diarrhea
We're in full jogging and marathon season. There's therefore no better time to talk about…. Runner's diarrhea. Not a very glamorous subject, admittedly, but did you know that between 30 to 50% of endurance athletes suffer from gastrointestinal symptoms during or just after sporting events? This percentage is even higher for those who already suffer from functional symptoms (bloating, intestinal gas, etc.) or from irritable bowel syndrome! What can you do to have all the energy you need for your race, marathon or sports event while avoiding digestive symptoms? I've got the answer for you here.
The Causes of Runner's Diarrhea
What causes runner's diarrhea is still not well understood. There are currently two hypotheses that might explain this phenomenon. The first suggests that because muscles are in greater need of oxygen during endurance sports, the digestive system receives less blood supply than usual. Consequently, foods that are in the stomach and the small intestine travel to the large intestine before being completely digested. Arriving in the large intestine in an undigested state, these foods then feed the bacteria found in this part of the digestive system. This can cause bloating, gas and eventually diarrhea.
The second possible cause is just as logical. Taking part in endurance sports can put a lot of mechanical stress on the digestive system, especially when racing or jogging. It's thought that the bouncing movements make food travel through the digestive system more quickly. This can cause functional symptoms (bloating and gas) and diarrhea in those who are sensitive to it.
Solutions for Runner's Diarrhea
Is there anything you can do to prevent runner's diarrhea and the symptoms that go with it? The answer is YES, thankfully! Here are a few of my best tips:
If you've already experienced digestive discomforts during a race, analyze what you ate in the days running up to this event and try to identify the foods that seem to cause you problems. The main culprits are often high-fat or high-sugar foods that tend to "activate" the digestive system and/or to attract water into the large intestine, which is obviously not ideal when you want to avoid diarrhea.
If you're able to, try not to eat a large meal just before your race. Focus instead on eating smaller meals or snacks.
If you suffer from irritable bowel syndrome, favor a low-FODMAP* diet as much as possible in the days preceding your race or endurance sports event, to give yourself the best chance.
If despite your best efforts luck is not on your side, replace the electrolytes and fluid you lose due to diarrhea with a sports drink. (P.S. If you're following a low-FODMAP diet, replace the honey with maple syrup.)
Finally, if you suffer from gastro-intestinal symptoms during or after your event (even if you've not been diagnosed with irritable bowel syndrome), it might be a good idea to follow a low-FODMAP diet for a few days before your race. This will enable you to reduce the risk of experiencing symptoms during or after your race.
If you don't suffer from irritable bowel syndrome, why not try our carb-loading meal plans, which could help you improve your performance? We've even chosen sources of carbohydrate that are low in fiber, to reduce the risk of digestive discomfort.
To conclude, here are a few low-FODMAP recipes that will help you load up on carbohydrates without causing any digestive symptoms. They all contain at least 60g carbohydrates per portion so you can get fully energized before your endurance sports event.
P.S.: For more carbohydrate-rich recipes, check out the site's Advanced Search and order the search results by carbohydrate content.
*FODMAPs are fermentable carbohydrates that are partly responsible for causing symptoms in people with irritable bowel syndrome (IBS). For more info, read this article.
---
References
The following two tabs change content below.
Author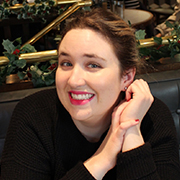 Member of the Quebec College of Dietitians (OPDQ) and Dietitians of Canada,Jef graduated from McGill University in December 2014. Recently graduated and passionate about culinary arts, Jef poses a simple, effective and practical look at daily meal planning. With this in mind, she works in conjunction with the mission of SOSCuisine…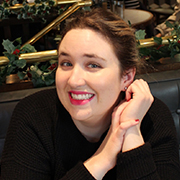 Latest posts by Jef L'Ecuyer (see all)