The Hidden Power of Food
The potential to bring us together
Eating with family or friends is one of the best things you can do for your health. It's actually such a good habit, that it will be included in the next food guide!
Studies have shown that eating a minimum of four meals a week as a family is beneficial. In fact, people who eat regularly with family or friends tend to eat more vegetables and fruits and drink less sugary drinks.
So I challenge you: For the month of March, eat at least 4 meals a week with your family. No need for it to be an evening meal; it can be a Sunday morning brunch, or even a breakfast before going to the office and/or school!
The potential to prevent
The proverb says it well, it is better to prevent than to cure!
What we eat every day, our eating habits, plays a huge role in our health. It is known that about ⅓ of cancers could be prevented with a healthy diet. This is even more obvious in the case of cardiovascular diseases; 80% of cases could be prevented with a healthy diet!
Whether it's the DASH or MIND diet, the Mediterranean or vegetarian diet, all have some things in common that will help you put the odds in your favor for disease prevention:
Eat more fruits and vegetables. Have 2 different vegetables at dinner and a portion of colorful fruit at each meal
Use sources of fat that are good for the heart. Use olive and canola oil for cooking.
Good news, a healthy diet for the heart is also good for the brain and the bones, as well as for the prevention of cancer, diabetes, and many other diseases!
The potential to heal
When we think of dietitians, we often think of the healthcare system … but did you know that dietitians are present everywhere that deals with food? Whether in the development of new food products, behind the products found in grocery stores, or even in the development of your SOSCuisine meal plans, we are here!
The wide range of menus designed by the dietitians of SOSCuisine allows you to eat well, according to your tastes, allergies, intolerances and health concerns. For more details, click here.
---
References
Pages:Previous page 1 2
The following two tabs change content below.
Author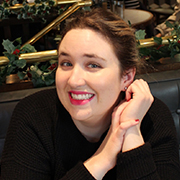 Member of the Quebec College of Dietitians (OPDQ) and Dietitians of Canada,Jef graduated from McGill University in December 2014. Recently graduated and passionate about culinary arts, Jef poses a simple, effective and practical look at daily meal planning. With this in mind, she works in conjunction with the mission of SOSCuisine…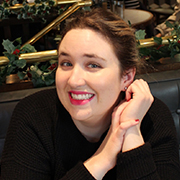 Latest posts by Jef L'Ecuyer (see all)