The Hidden Power of Food
As part of Nutrition Month 2018, I want to take you on a journey; discovering the different powers of food…
The potential to fuel
Finding yourself hungry mid-morning before lunch or in the car when driving home from work? To maintain a good level of energy throughout the day, snacks can lend a hand!
Au lieu du sac de chips ou de la barre de chocolat, voici quelques idées de collations plus nutritives, rapides et faciles à préparer:
Edamame

. They are just as good hot, as they are cold the next day for lunch!

Apple with cheddar cheese or almond butter.

Cheesy Vegan Popcorn

. Adding nutritional yeast as a seasoning adds a little protein and vitamins at the same time.

Crudités & Hummus. You can even make your own hummus!
Before digging into a snack, always ask yourself if you are eating because you are really hungry or if it's because you are bored … For some tips to help differentiate between the two, check out the article Intuitive Eating: Dieting the Easy Way.
The potential to discover
40% of families don't involve their children in preparing or planning meals. However, we know that including children in these activities will help them to develop healthy lifestyle habits right from the start; positively affecting the rest of their lives!
Here are some ideas of what children can do to participate, according to their age:
1-3 years

Wash fruits and vegetables

Add toppings to a dish

Put ingredients in a bowl

Put paper cups in the muffin tin

3-5 years

Set the table

Peel a hard-boiled egg

Make a sandwich or put the prepared ingredients on a pizza

Peel an orange

Build a fruit salad

5 years and +

Pour milk or water into glasses and put on the table

Measure the ingredients for a recipe

Build a salad, a parfait, etc.

Mix the ingredients to make muffins
SEE ALSO »»» TOP 10: Simple & Easy Recipes for Beginner Cooks
The following two tabs change content below.
Author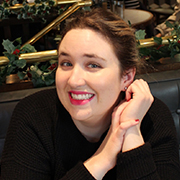 Member of the Quebec College of Dietitians (OPDQ) and Dietitians of Canada,Jef graduated from McGill University in December 2014. Recently graduated and passionate about culinary arts, Jef poses a simple, effective and practical look at daily meal planning. With this in mind, she works in conjunction with the mission of SOSCuisine…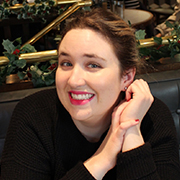 Latest posts by Jef L'Ecuyer (see all)